Xi meets Comoros president
Share - WeChat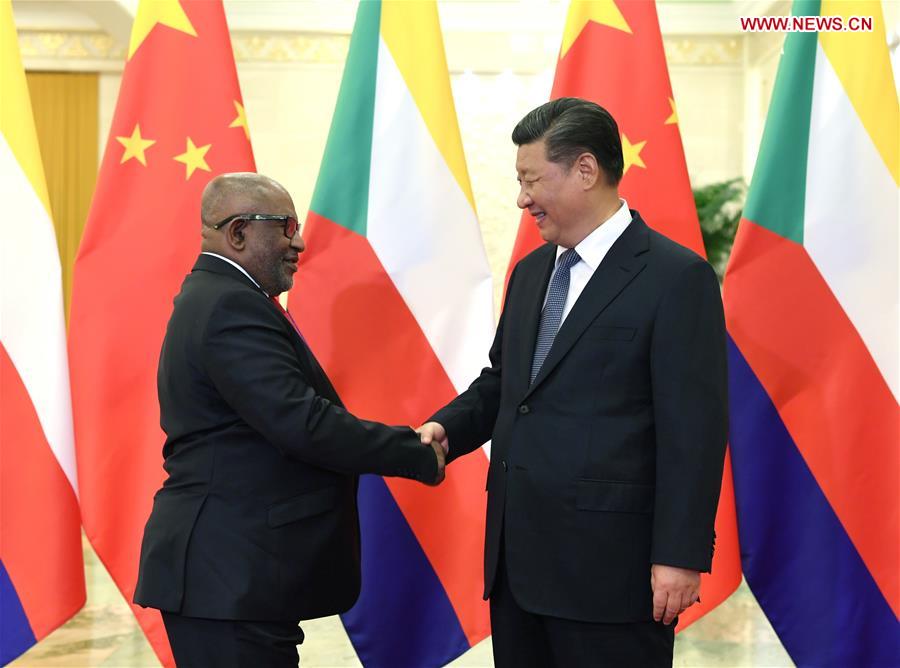 BEIJING - Chinese President Xi Jinping on Saturday met with Comoros President Azali Assoumani ahead of the 2018 Beijing Summit of the Forum on China-Africa Cooperation (FOCAC).
Noting that China was the first country to establish diplomatic relations with Comoros, Xi said bilateral ties have since developed smoothly, which can be a model of equal treatment, solidarity and cooperation among big and small countries.
China is willing to strengthen cooperation with Comoros in all areas within the framework of the FOCAC and the China-Arab States Cooperation Forum, and raise bilateral ties to higher level, Xi said.
The two sides should continue to understand and support each other. China is willing to align the Belt and Road Initiative with the 2030 Development Plan for Emerging Economies of Comoros and continue to provide assistance to the best of its ability for Comoros to achieve self-reliant and sustainable development, Xi said.