Samplings from the fair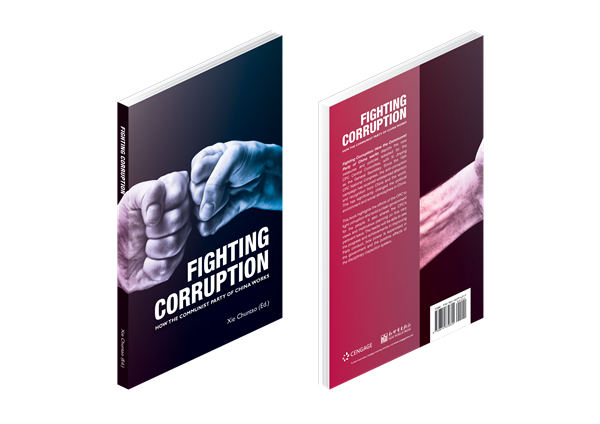 Some of the works in foreign languages unveiled at the Beijing International Book Fair:
Fighting Corruption: How the Communist Party
Cengage and New World Press
The book follows the success of Why and How the CPC Works in China, and Governing China: How the CPC Works in English markets, also by Xie Chuntao, professor of the Central Party School of the Communist Party of China, co-published by China New World Press and Cengage.
The book tells about the Party's endeavors to "combat corruption and build a clean government" in recent years after the 18th CPC National Congress, covering topics such as anti-corruption views and planning, progress, penalties, supervision on the use of power and disciplinary inspections.
Last year New World Press became one of the first Chinese publishers to set up overseas editorial offices with foreign publishers. It now has 10 offices in eight countries and regions.
China and the Global Governance series
China Intercontinental Press and Gale
Global peace, global energy security, foreign aid, and the promotion of world human rights are among the 10 topics covered in the English version.
The books are written by a team consisting of distinguished diplomats, professors, researchers, and corporate executives.
Gale's Paul Gazzolo says China is aware of the importance of talking about its experience with economic growth, of expressing its views on handling some of the world's pressing problems and of playing its role in achieving peace and bringing sustainable development to the world.
Chen Lujun, the president of Intercontinental, says China's efforts will include offering its wisdom and fostering a global governance system that is fair, reasonable and focused on benefits for everyone.
The press' publications are circulated in nearly 200 countries and regions. Over the past decade it has been involved in selling about 700 Chinese copyrights overseas.
It set up an international publishers union of children's books during the book fair to promote more Chinese children's readers abroad.