New book sheds light on Chinese pastries' rich history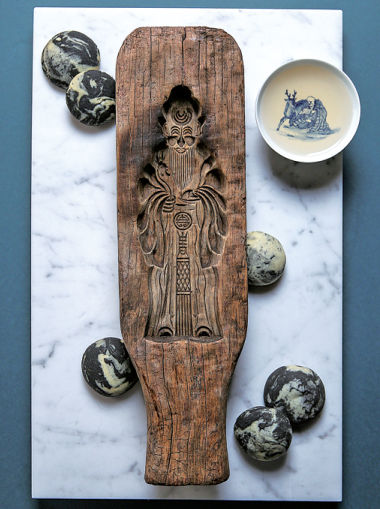 An exhibition showcasing ancient Chinese pastry molds was held in Beijing's 798 art district during the National Day holiday last October.
Now, 10 months later, the man behind that exhibition, Yu Jinjiang, has published the results of his four-year journey in a new book called Small Pastry, Great Culture.
Yu, who was born in 1975 in Zhoukou in Henan province, is also the founder of Yuxiaoguo, a brand that focuses on Chinese pastries, and the co-founder of Xiaoguan Tea (small-bottled tea).
Yu fell in love with pastries when he was presented a souvenir from Japan-an exquisite and unconventional box of wagashi (a traditional Japanese pastry). He was then inspired to explore traditional Chinese pastries.
When he began his quest, he started by seeking stories about traditional Chinese pastries, and later shifted focus on how to present them in a contemporary way. "Why don't we eat pastries when drinking tea?" he wonders.
To find the answers, he set off a journey of 100,000 kilometers, visiting numerous pastry stores and museums around the country.
His findings ranged from customs in Beijing and festival pastries in Jiangsu and Zhejiang provinces, to compounds in Pingyao, Shanxi province, and ancestral halls built a century ago in Fujian province, where pastries were made.
In the course of his travels, Yu collected more than 4,000 pastry molds.
"Not all the pastry molds are round. They are often related to legends of gods, ghosts, solar terms and marriage," Yu says.
Last year's exhibition featured molds from the Tang Dynasty (618-907) until today.
Among Yu's finds are a mooncake mold from the Tang Dynasty, and a peony-shaped mold from the Song Dynasty (960-1279).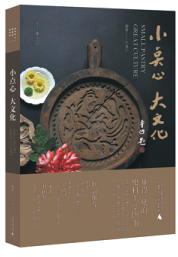 "People think they are inconsequential, so no one collects them and studies them," says Yu.
"Over time, people made different molds to celebrate, be it a promotion or a marriage. This lets us understand more about our food and our history."
Yu's book, published by Guangxi Normal University Press, also features traditional Chinese-pastry molds according to the 24 solar terms.
The book is divided into five themes, focusing on history, flavors, celebrations, solar terms and the future of Chinese pastries.
"In ancient China, pastries were made in the shape of Chinese characters that meant happiness, affluence and longevity," he says.
Yu uses the molds he has collected as inspirations for Yuxiaoguo's pastry products. He intends to teach young people about Chinese pastries using the molds.
Yuxiaoguo also plans to open a museum and a research center about Chinese pastry molds.
Du Guoying, the other co-founder of Xiaoguan Tea, says he is impressed by Yu's love of traditional culture.
"Chinese pastries and Chinese tea are alike, and the book has shown me that Chinese pastries have a future," says Du.