Death toll from Yunnan mudflow rises to five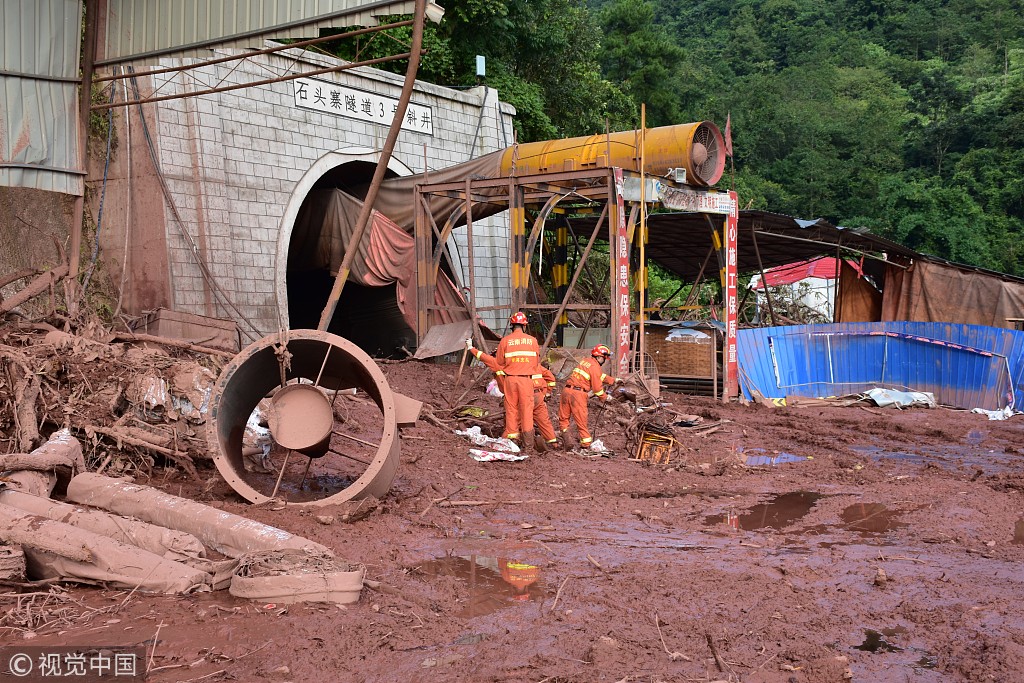 KUNMING - There are now five confirmed deaths after a mudflow poured to a tunnel construction site carrying away a work shed in Southwest China's Yunnan province, local authorities said Friday.
The accident occurred Wednesday in Mojiang county in the city of Pu'er. Three people are still missing and another two were injured, according to a statement released by the city's publicity department.
Local authorities have sent rescuers to the project site of a branch of China Railway Engineering Corp in Mojiang county.
The search continues, and more than 100 people have been evacuated from the area.