Indonesian Wushu champion thanks Chinese coach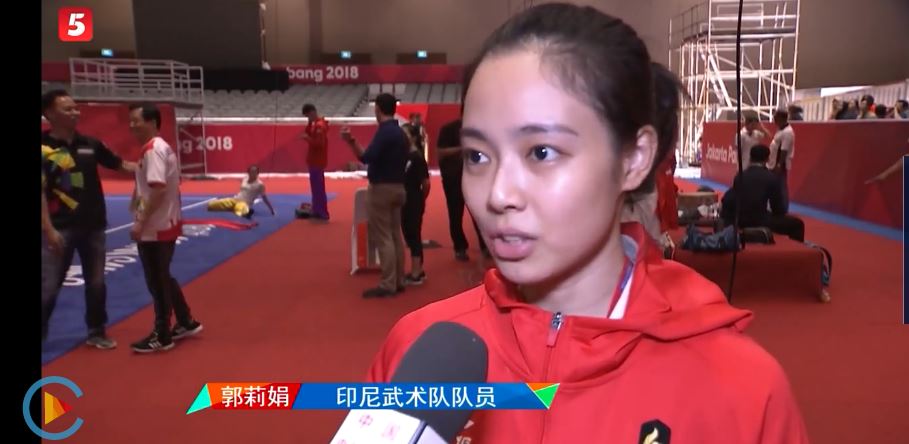 Indonesia's Wushu champion could not help saying she owed great gratitude to her Chinese coach after winning the women's Taijiquan Taiji Sword All-around final at the Asian Games in Jakarta on Monday.
Lindswell Kwok, 29, who speaks fluent Chinese, said she not only leaned the skills but also the spirit of Wushu, or Chinese martial arts, from her coach, Zhang Yuening.
Zhang, 60, comes from East China's Jiangsu province. He has been the head coach of the Indonesian Wushu team for more than seven years. He said that there is a saying, Wushu originates from China and belongs to the whole world. "If we Chinese hope that Wushu can be listed in the Olympic Games, more people from across the world need to practice Wushu, which is beneficial to promoting Wushu," Zhang said.
At the press conference after the final, Kwok, whose Chinese name is Guo Lijuan, told reporters in fluent Chinese that her winning performance couldn't have been done without the help of her coach Zhang.
Kwok said, "Wushu originated in China. Chinese coaches can not only teach us skills but also let us understand the spirit of Wushu."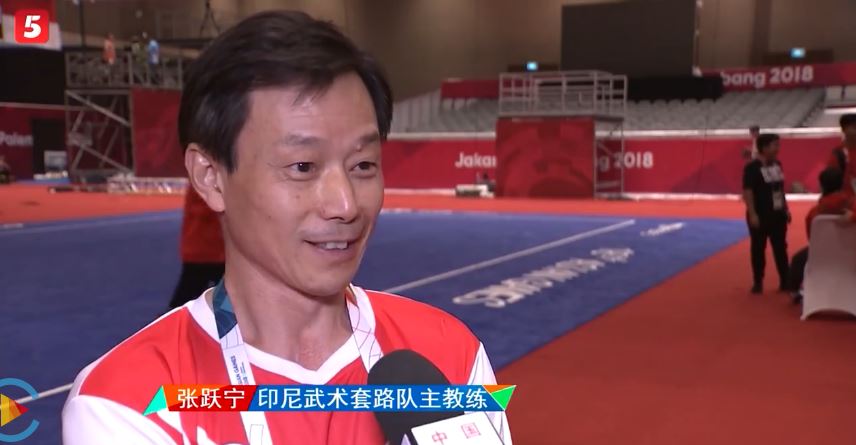 To prepare for the Asian Games, Zhang Yuening led the Indonesian national team to train with the Chinese national team for four months in Shijiazhuang, provincial capital of Hebei province, North China. Zhang said that the most difficult thing about teaching Wushu to foreigners is to let them understand the real meaning of Wushu's energy, vigor and spirit.
Kwok, who is one-quarter Chinese, loves Chinese culture.
When she was 14, her brother, who loved Wushu and practiced it for many years, led her to try Wushu. His brother also was the head coach of the Indonesian national martial arts team and the secretary general of the Indonesian Wushu Association.
Although she has Chinese descent, she did not speak Chinese before practicing Taiji. Now, she understands Chinese culture deeper, speaks Chinese better and comes into contact with more Chinese.
Indonesian President Joko Widodo gave a live demonstration and presented awards. Then he gave a thumbs-up to Kwok when he met the martial artists after the game.