Shanghai looks to tap growing winter sports potential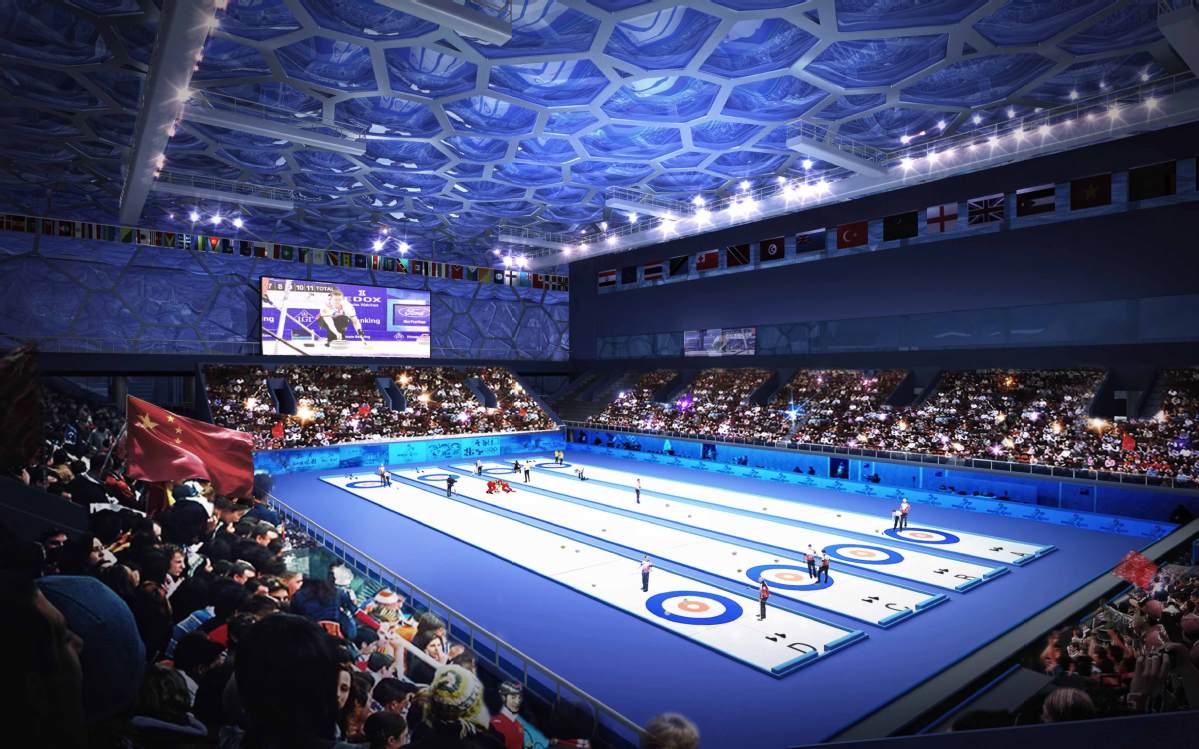 Shanghai is expected to host a world-class indoor skiing and entertainment facility by 2022 to ride the country's newfound enthusiasm for winter sports.
The Wintastar Shanghai project, which broke ground on Thursday in suburban Lingang city, looks to draw in young consumers and family groups who are keen on experiential consumption.
Set up with an estimated investment of 6 billion yuan ($879 million), the complex is jointly developed by Shanghai Lujiazui Group Co Ltd, Shanghai Harbour City Development (Group) Co Ltd and Wintastar Holdings, a subsidiary of Singapore-based property developer KOP Ltd.
"We will continue to empower ourselves with the 'artisan spirit' to create a first-class quality Wintastar project with first-class management, for Lingang, for Shanghai, and for the future of China's ice and snow sports," said Li Bingrui, general manager of Shanghai Snow Star Properties Co Ltd, the joint venture.
"Sports entertainment is the way to go in China, because entertainment experiences are just a few times in a year maximum, whereas for sports its frequent and several times in a week," said Ong Chih Ching, executive chairman and executive director of KOP, which oversees the park's operations, branding and international partnerships.
Wintastar Shanghai will boast a gross floor area of 227,000 square meters and provide visitors year-round access to ski slopes with different skill levels, a waterpark, leisure, entertainment and retail establishments.
It will have four hotels, including a ski-in ski-out high-end resort and an ice hotel where people spend the night on ice and fur in sleeping bags in temperatures as low as -5C.
Ong believed the facility's proximity to Shanghai's Pudong International Airport, Shanghai Disneyland and the Haichang Polar Ocean Park is likely to generate combined effects and "create the Orlando-Los Angeles version of China".
"For this project, we are not aiming at just Shanghai but at a global stage," said Ong. "It is complementary to Disneyland as Disneyland has consolidated its position with around 15 million footfalls per annum. We can only take 3.2 million visitors on a stablized basis because it's indoors."
Mention snow sports holidays to just about anyone and the common, tedious response can be "It's too pricey".
But according to Ong, introducing ski slopes on the ground in the city can effectively bring down the cost since it circumvents all the trouble of flying to mountainous areas and spending huge amounts on accommodation.
Driven by the strong motivation of hosting the 2022 Winter Olympics in Beijing, the Chinese government has issued different directives that target the involvement of 50 million people in winter sports pursuits and 300 million people participating in winter sports by 2025, as well as building 650 skating rinks and 800 ski resorts by 2022.
"A 300 million winter sports population is a fair number and the key is to get more school children involved in such sports," said Lin Xianpeng, a professor with the Beijing Sport University.
Meanwhile, the number of skiing visits amounted to 17.5 million in the 2017-18 snow season, leaving much room for growth, according to the China Ski Industry White Book published in January.