Season of mushrooms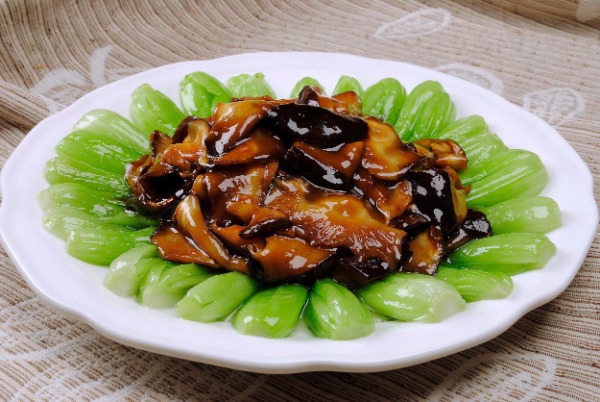 These slowly grow on the rotting wood of deciduous trees, and in winter they take a long time to mature. The extended growing period makes them more flavorful.
The best type of donggu are those with significant cracks on the surface, so that the creamy flesh is exposed beneath the black cap. These mushrooms are known as huagu, or flower mushrooms, after the blooming pattern on the caps.
Huagu also tend to be thicker, and are valued for their fleshy caps and velvety texture. The most expensive are those from Hokkaido in Japan.
In recent years, however, better production processes have helped China catch up, and the country is now the largest exporter of the Chinese mushroom, of every grade and quality. Major producers are Henan and Zhejiang provinces, with quality flower mushrooms coming from the deciduous forests of the northeastern provinces of Liaoning, Heilongjiang and Jilin.
Mushroom cultivation was recorded in China more than 800 years ago during the Song Dynasty (960-1279). Evangelical monks from the Tang Dynasty (618-907) took the art of mushroom cultivation to Japan.
Shiitake mushrooms are not the only dried mushrooms available in China.
Straw mushrooms have long been dried for keeping, and again, the drying makes them intensely fragrant. More exotic mushrooms that are dried include cepes, morels, porcini, and the uniquely Chinese zhusun, the bamboo pith bridal veil mushroom.
Fresh mushrooms are harvested every year during the rainy season in southwestern China. There is a street filled with specialist mushroom restaurants in Kunming, the provincial capital of Yunnan.
Every year from July to September, the normally quiet restaurants bustle with diners lining up for a taste of Yunnan's famous mushrooms.
In fact, mushrooms are a major attraction for tourists and locals, especially when cooked in the hotpot with its parade of endless fungi in all shapes and sizes.
This southwestern region in China boasts the most varieties of mushroom in the world concentrated in one area, with both edible and nonedible mushrooms and fungus.