British PM arrives in Kenya to shore up bilateral ties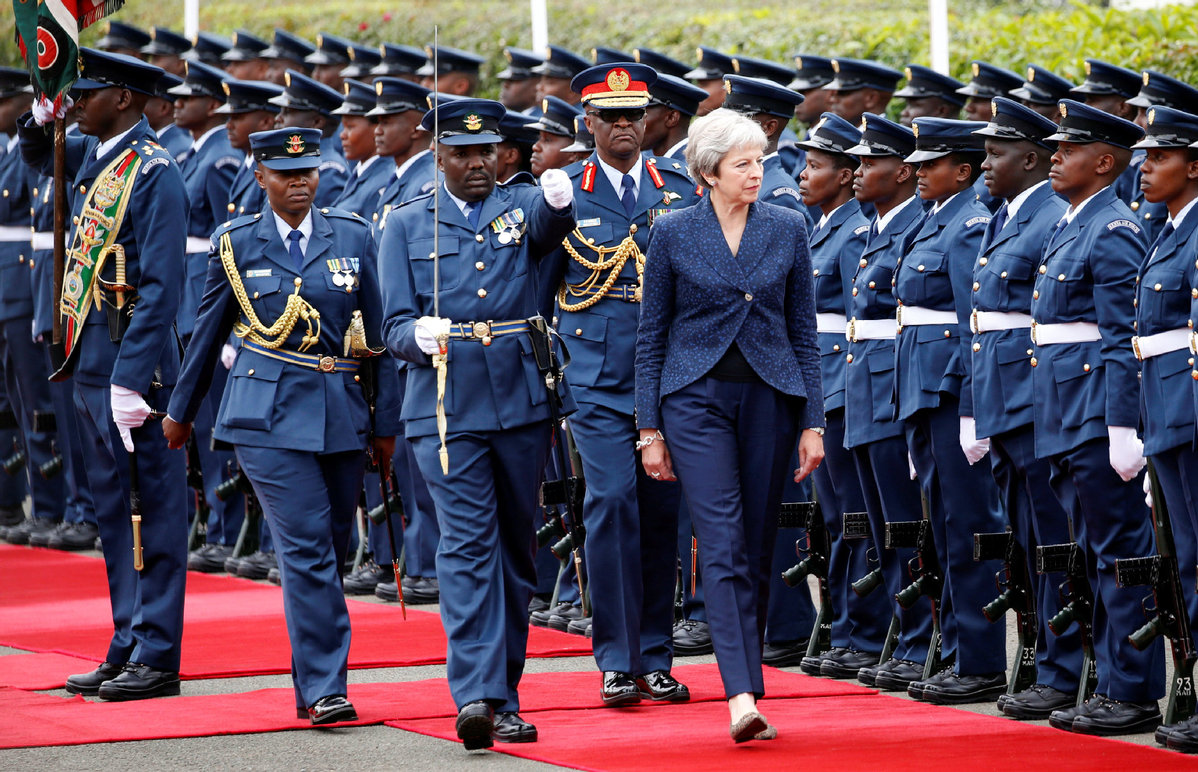 NAIROBI - British Prime Minister Theresa May arrived in Kenya early Thursday for a day-long official visit aimed at boosting bilateral relations between the two countries.
May who is accompanied by several business persons is expected to hold meetings in Nairobi including bilateral meeting with Kenyan President Uhuru Kenyatta at the state house.
May, the first British PM to visit Kenya in over 30 years after her predecessor Margaret Thatcher toured the east African nation, will also witness the signing of two bilateral agreements.
According to British High Commissioner to Kenya, Nic Hailey, the visit will deliver investment, strengthen UK-Kenya partnerships in security and development and support the crucial fight against corruption.
"UK and Kenya will sign a new agreement to repatriate proceeds of corruption and crime to Kenya when Prime Minister May visits Nairobi this week," Hailey said on Tuesday.
The two will then address a joint press conference and announce new areas of cooperation and financial support. The visit is part of a three-nation Africa tour that has since taken the British PM to Nigeria and South Africa.