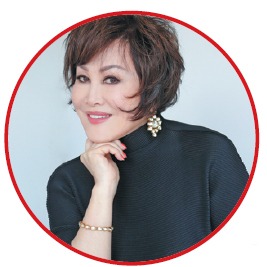 Yue-Sai Kan
TV host, producer and entrepreneur
EARLY LIFE:

Yue-Sai Kan was born in 1946 in Guilin, now part of the Guangxi Zhuang autonomous region, and grew up in Hong Kong. In the late 1960s she studied piano at Brigham Young University in Hawaii.

TELEVISION WORK:

In 1972, she moved to New York, where she formed Yue-Sai Kan Productions and created her first major TV production, a weekly series called Looking East.

In 1984, PBS invited her to host the first live broadcast from China to coincide with the 35th anniversary of the People's Republic of China.

In 1986, the bilingual television series One World was produced and hosted by Kan and aired on China Central Television, the State broadcaster. Kan's other US TV credits include the ABC documentary China: Walls and Bridges, which earned her an Emmy Award.

BUSINESS VENTURES:

In 1992, she launched the Yue-Sai makeup brand, which became China's leading cosmetics company.

In 2008, she created lifestyle retail brand House of Yue-Sai with the aim of bringing style, elegance and inspiration to Chinese consumers.

Since 2011, Kan has served as national director of Miss Universe China and has championed Chinese creativity via her annual China Fashion Gala in New York.

HONORS:

To acknowledge her contribution, the Shanghai Soong Qing Ling Foundation sanctioned the establishment of the China Beauty Charity Fund and appointed Kan as ambassador and chairman.

In 2006, she started serving as chairman of the invitation committee for the Shanghai International Film Festival. Her title was changed to SIFF international ambassador in 2015.
TV host and fashion icon who introduced China to the world
Yue-Sai Kan broke the mold with her '80s travel show before launching an inspirational cosmetics line
WANG LINYAN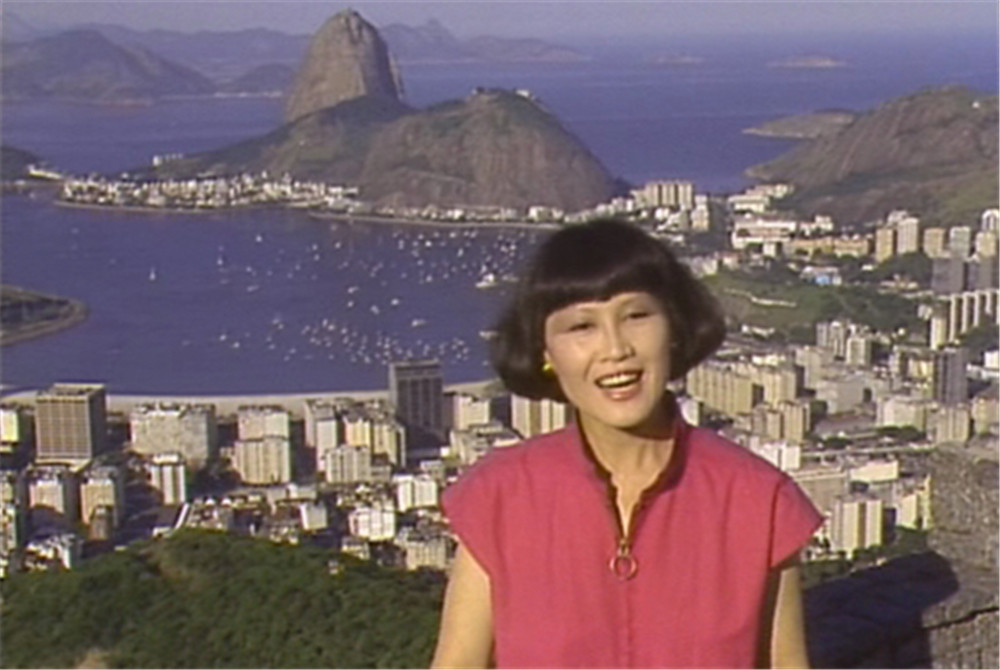 Exporting homegrown fashion
In the early 1980s, Kan looked different with her lipstick and self-styled hairdo in the eyes of Chinese women. But today, in her eyes, Chinese women look modern, and they no longer dress differently to Western women.
Kan said China has changed a lot, as now its manufacturers are up-to-date. For years, they worked for brands from other countries, such as France and Italy. Today, she said, Chinese companies have their own brands.
"Because they're so used to producing goods for the outside world, they know well what the outside world is asking for. All of a sudden, you see a lot of brands coming out of China that are quite chic," Kan said.
To bring Chinese fashion to the West and introduce emerging designers and artists to the US, Kan created the China Fashion Gala in New York. The past three galas have highlighted couture designer Guo Pei, fashion photographer Chen Man and designer Grace Chen, to name a few.
Funds raised through the gala are used for scholarships for Chinese students to attend the Fashion Institute of Technology in New York.
Kan's own charity has also built schools and libraries, and provided scholarships to underprivileged students in high schools and universities in China, including in her native Guilin, where she lived until she was 2 years old. Her family first moved to Hong Kong and then the US.
In March, she returned for the first time to where she was born, a Qing Dynasty-style building called Yanshan Garden, which has been made into a picturesque park.
Kan said she was happy to see the development that has taken place in her hometown and across China.
"The next period for China will be extraordinary. President Xi Jinping will be able to fulfill his mission, fulfill his vision, too," she said, referring to China's goal to become a moderately well-off country by 2020 as well as Xi's commitment at the Boao Asia Forum on China to further opening-up. "I'd bet on China," she said.