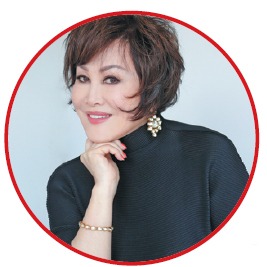 Yue-Sai Kan
TV host, producer and entrepreneur
EARLY LIFE:

Yue-Sai Kan was born in 1946 in Guilin, now part of the Guangxi Zhuang autonomous region, and grew up in Hong Kong. In the late 1960s she studied piano at Brigham Young University in Hawaii.

TELEVISION WORK:

In 1972, she moved to New York, where she formed Yue-Sai Kan Productions and created her first major TV production, a weekly series called Looking East.

In 1984, PBS invited her to host the first live broadcast from China to coincide with the 35th anniversary of the People's Republic of China.

In 1986, the bilingual television series One World was produced and hosted by Kan and aired on China Central Television, the State broadcaster. Kan's other US TV credits include the ABC documentary China: Walls and Bridges, which earned her an Emmy Award.

BUSINESS VENTURES:

In 1992, she launched the Yue-Sai makeup brand, which became China's leading cosmetics company.

In 2008, she created lifestyle retail brand House of Yue-Sai with the aim of bringing style, elegance and inspiration to Chinese consumers.

Since 2011, Kan has served as national director of Miss Universe China and has championed Chinese creativity via her annual China Fashion Gala in New York.

HONORS:

To acknowledge her contribution, the Shanghai Soong Qing Ling Foundation sanctioned the establishment of the China Beauty Charity Fund and appointed Kan as ambassador and chairman.

In 2006, she started serving as chairman of the invitation committee for the Shanghai International Film Festival. Her title was changed to SIFF international ambassador in 2015.
TV host and fashion icon who introduced China to the world
Yue-Sai Kan broke the mold with her '80s travel show before launching an inspirational cosmetics line
WANG LINYAN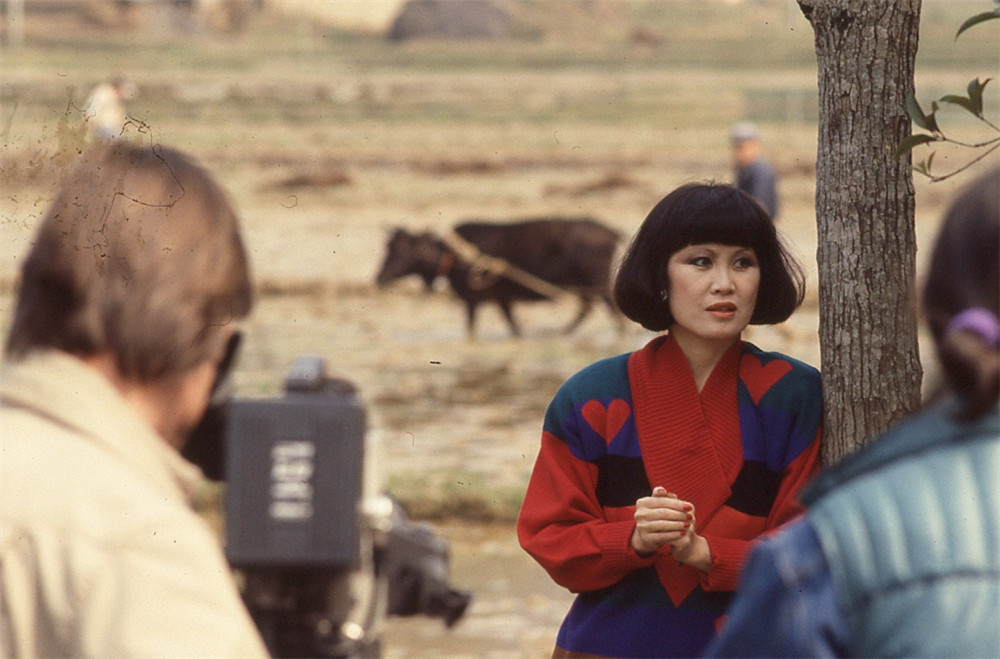 Journey to China
Kan is also credited as being the first TV journalist to connect East and West with the creation of her award-winning weekly show Looking East, which aired in the US. The program was her first major production and the first of its kind to introduce American audiences to Asian cultures in countries including Thailand, Malaysia and Singapore.
Having observed that the West didn't know much about Asia, particularly China, Kan believed it was her duty to help the United States and China get to know each other better. She also produced and hosted a documentary in 1988 called Journey Through a Changing China.
Starting from her hometown in Guilin, in the Guangxi Zhuang autonomous region, she crisscrossed northward to Shanghai and Hangzhou, in Zhejiang province, until she reached Harbin in the northeastern province of Heilongjiang. Footage was shot in each city she visited, to display people's daily lives and how they had changed during reform and opening-up.
The one-hour documentary aired on June 22, 1988, on WUSA-TV in Washington.
Kan's efforts to be a bridge between China and the US were recognized in a Senate Congressional Record, and she was given the title of citizen ambassador. The record entry dated July 27, 1988, said the documentary was "exceptional in its scope and subject".
"Kan opened doors in her documentary to places most of us have only read about," Senator Daniel K. Inouye wrote in the record. "Her charming, insightful and loving portrait of China gave me a new perspective toward the changes now occurring in that ancient land.
"I hope that Journey Through a Changing China will be seen by other audiences throughout our nation because of its fascinating and revealing study of the social, economic and cultural changes being brought about by China's version of the glasnost."
Looking back, Kan said she felt her role, and that of the media as a whole, was to educate.
"In those days,... China didn't know anything about the world. The West knew nothing about Asia," she said. "My role was to exchange ideas between East and West. I feel that's a mission, an important job to do."