Ex-S. American soccer chief given 9 years in prison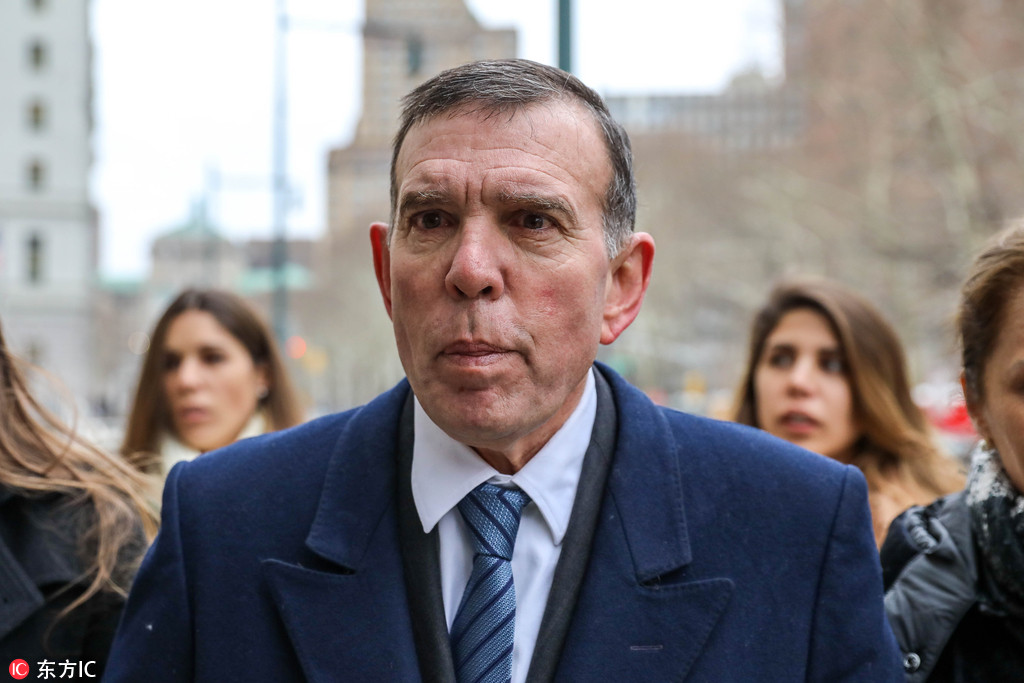 NEW YORK - Juan Angel Napout, the ex-president of the South American football confederation CONMEBOL, was sentenced to nine years in prison on corruption charges in New York on Wednesday.
Napout, 60, of Paraguay, was found guilty of accepting $10.5 million in bribes to award television rights in what prosecutors said was a vast network of bribes and kickbacks across South American football.
According to a statement from the office of US Attorney Richard Donoghue, Napout was sentenced by US District Judge Pamela Chen in Brooklyn, New York, who also ordered him to forfeit $3.3 million, and issued a fine of 1 million dollars.
"Napout's conviction, as well as the successful prosecution of other high-level soccer officials, has struck at the core of corruption in soccer and underscores the need for continued vigilance against fraud and bribery in the sport," Donoghue said in the statement.
Napout had served as the head of the national soccer federation in Paraguay and, later, of CONMEBOL. He was found guilty by a jury last December of racketeering conspiracy and wire fraud conspiracy.
Napout was tried alongside Jose Maria Marin, 86, a former head of Brazil's soccer federation, who was convicted last week and sentenced to four years in prison.
More than 40 people and companies have been charged in the investigation, which began with dramatic arrests at a hotel in Zurich near FIFA's headquarters in 2015.