UAE Embassy in China celebrates Women's Day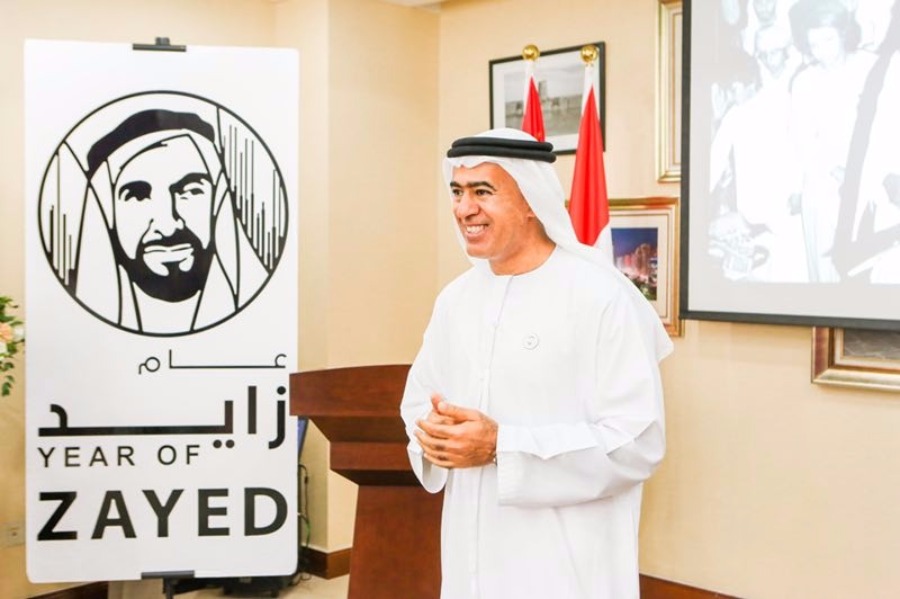 The United Arab Emirates Embassy in China celebrated the UAE Women's Day yesterday and this year's celebration was held under the theme "Women on the course of Zayed", in which it celebrated the memory of poetess Ousha bint Khalifa Al Suwaidi, also known as Fatat Al-Arab (Girl of the Arabs).
The event was attended by Ali Al Dhaheri, ambassador of the UAE to China, and a number of Arab and foreign diplomats, Chinese officials, along with a group of Chinese intellectuals, academics and media.
The celebration also witnessed a variety of cultural events highlighting the contributions of women in UAE society such as poetess Ousha bint Khalifa Al Suwaidi, as well as a traditional Chinese fashion show, poetry reading and live music, the celebration ended with UAE traditional food and henna painting.