BOC reports 5.21% rise in H1 profit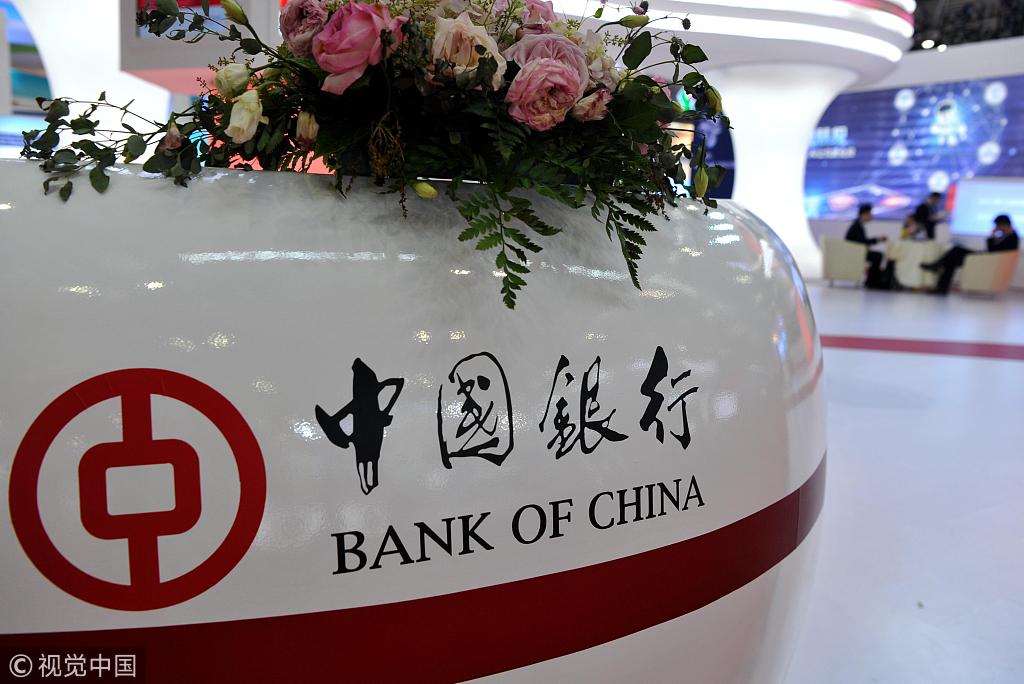 Bank of China Ltd posted a 5.21 percent year-on-year growth in profit attributable to equity holders of the bank in the first half of this year, with steady progress on transition and continued optimization of the credit structure.
To achieve sound operating results, the bank steadily pushed forward business expansion and kept strengthening internal management, according to its 2018 interim results announcement released Tuesday. In the first half, its return on average total assets stood at 1.16 percent, and return on average equity was 15.29 percent.
The bank seized market opportunities arising from the construction of the financial artery of the Belt and Road Initiative, renminbi internationalization, and Chinese enterprises' efforts to expand their business globally.
As of June 30, the overseas institutions of the bank totaled 552, covering 55 countries and regions, of which 23 economies relate to the BRI. Total assets of the overseas institutions reached $841.2 billion, accounting for 25.7 percent of the bank's total assets. BOC had followed up with more than 600 major Belt and Road projects and granted credit totaling about $115.9 billion.
The bank constantly optimized its credit structure, increasing domestic renminbi-denominated personal loans and loans to environmentally friendly and energy-efficient industries, while cutting loans to industries with excess capacity.
It also stepped up risk control in key areas and kept improving its comprehensive risk management mechanism.
As of June 30, its non-performing loan balance was 163.3 billion yuan ($24 billion), and the NPL ratio dropped by 2 basis points from the end of last year to 1.43 percent.
During the first six months of 2018, the bank resolved bad assets totaling 75.3 billion yuan, up by 1.8 billion yuan year-on-year, according to the interim report.