Vietnam coach ready to face very familiar foe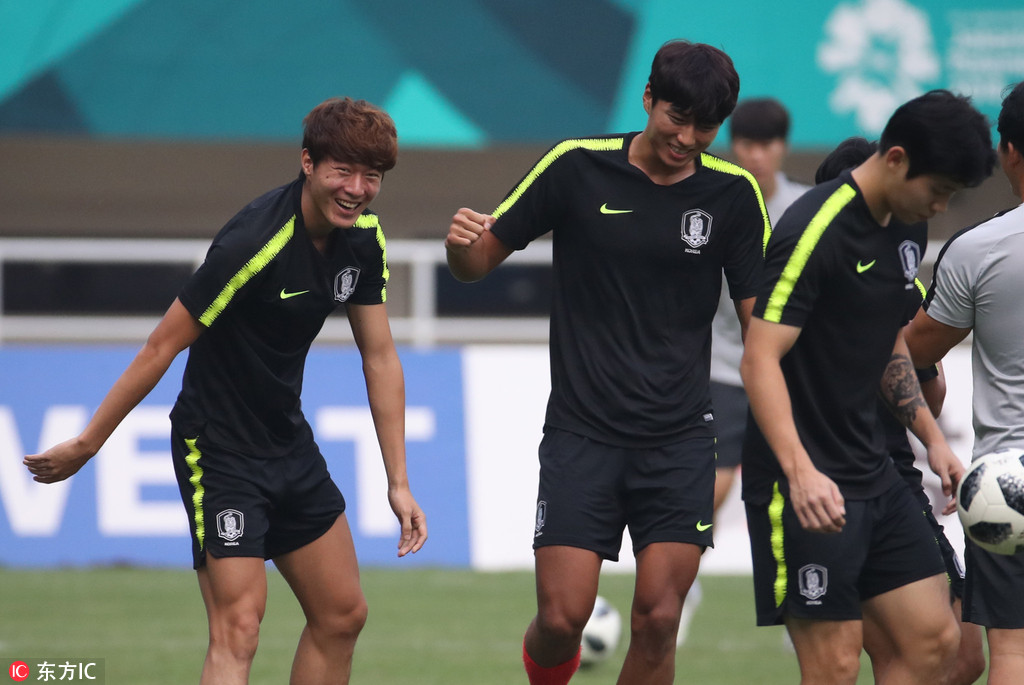 If South Korea's national team hopes to reach the final of the Asian Games and win exemption from military service for the players, it will have to get past Vietnam and the "Korean Hiddink".
Korean coach Park Hangseo, a member of the legendary Guus Hiddink's coaching staff at the 2002 World Cup when South Korea reached the semifinals, is coaching Vietnam.
South Korea's unlikely run to the last four during the World Cup it co-hosted with Japan had millions of fans pouring onto the streets in cities across the country to celebrate victories.
Park's success with Vietnam sparked similar scenes in Hanoi, Ho Chi Minh City and elsewhere after he took the national team to the final of Asia's under-23 championship in January.
At the Asian Games in Indonesia, another under-23 tournament, Vietnam's so-called "Golden Stars" have reached the last four - and fans at home are getting excited.
"Back then (in 2002) I was an assistant coach, but now I'm a head coach," Park said after Vietnam's quarterfinal win over Syria set up a semifinal showdown against the South Koreans. s"We were stopped in the semifinals in 2002, but this time we will have a different result."
The match gives Park a reunion with former K League coaching counterpart Kim Hak-bom, now leading South Korea's U-23s.
"I've known him since the K League days and we're sharing the same hotel," Park said. "He is such a good tactician - he's known as 'The (Alex) Ferguson of the K League.'"
Park's exploits with Vietnam, a perennial soccer underachiever in the region, have been followed closely in the Korean media.
"I really love my country, but now I'm head coach of the Vietnamese national team," he said.
Now Park and his players stand in the way of Tottenham forward Son Heung-min and his Korean teammates.
Son has been given leave from his English Premier League club to take part in Indonesia as one of three overage players that each team is allowed.
The reason is simple: The South Korean government rewards Asian Games gold medals and Olympic medals of any kind with an exemption from the compulsory 21-month military service.
Failure to win a gold medal in Indonesia will likely mean the 26-year-old Son will have to return home within the next two years to perform his national duty.
Son skipped the 2014 Asian Games on home soil, when the South Koreans won the gold medal. He also missed South Korea's opener here and only went on as a replacement in a surprising group-stage loss to Malaysia.
The title defense was touch and go on Monday, with South Korea trailing 3-2 against Uzbekistan with 15 minutes remaining.
Hwang Ui-jo, the tournament's leading scorer, completed his hat-trick to equalize at 3-3 and take the game into extra time before Hwang Heechan slotted home a penalty with two minutes remaining.
Now Son and teammates are in the position of having to beat a determined and disciplined Vietnam team coached by a man who knows Korean soccer extremely well.
"I'm trying to pass on my knowledge and football philosophy to this team," Park said of his strategy with Vietnam. "I emphasize that it's not about me, but it's about us."
The winner will progress to face either Japan or the United Arab Emirates in the final on Sept 1.
Associated Press
Most Popular
Highlights
What's Hot