Asiad offers respite from conflicts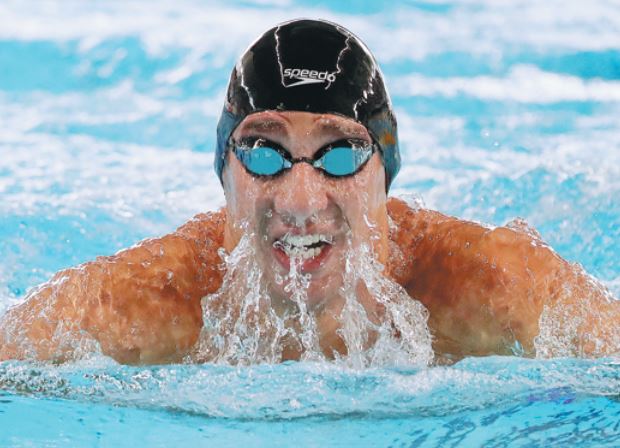 Global sports are a means to promote peace, but athletes do not always live in peaceful environments.
The Syrian civil war has raged for years, the peace process in Afghanistan is still encountering roadblocks and Iraq is still turbulent.
All of those places have sent athletes to the Asian Games in Jakarta.
Azad Al Barazi, Syria's only swimmer at this Asiad, said his mission is to try to bring a glimmer of hope to his country during its ongoing civil war.
"To me, that's the main focus, the next generation. I can't make the country better or bring it back to where it used to be, but the next generation-the 3 to 7 year olds-those are the ones that are going to give hope and bring the country back," he said.
Al Barazi, who competed in the breaststroke for Syria at the London 2012 and Rio 2016 Olympics, said he believes his presence at global events makes a small but important difference.
"It's a big deal every time I represent the Syrian people," he said.
"People are shocked because we're in the middle of a civil war, so having representation just gives hope to the next generation."
"There are 3.2 million refugees who have left Syria and they could be like me. Whatever citizenship they take up or whichever country they decide to establish their next life in, they can still go back and represent Syria. It doesn't have to be swimming or sport, it could be science or history or anything."
When weightlifter Safaa Rashid Mohmood Aljumaili clinched Iraq's first gold of the Games last Friday by winning the 85kg title, he realized that his own dream came true.
"For many years I trained so hard, not just to stand on this podium but also for my countrymen, to show them we are still strong and we can make a better life," said Aljumaili.
"Maybe a child sitting in front of the TV will see me-I want him to be like me. I want him to stay away from the guns on the street, stay away from the bombs and be an athlete."
Afghanistan's athletes are competing at the Asian Games even though the atmosphere in their country is still far from being conducive to sporting success.
Najibullah Sekandar, chairman of the Afghan Taekwondo National Federation, is aware of the burden borne by the nation's athletes in the midst of the conflict with Taliban militants.
Hotak M Khalid snatched Afghanistan's first medal of the Asiad by taking bronze in the men's 65kg wushu sanda at the same time a deadly mortar attack was taking place around the presidential palace and the diplomatic district of Kabul.
"The athletes are always affected whenever something bad happens in the country. That event will have had an adverse effect on their performance," Sekandar said.
"It's better if they compete under normal conditions. They must be worried about what happens at home, but we continue to carry out the task and continue to perform."
Despite all the distractions on the home front, Afghan athletes do their best to remain professional throughout competitions.
"Sports in Afghanistan is on the rise," said Sekandar. "We hope that in the future security will improve and our athletes can focus all their attention on competing."