Let's get cray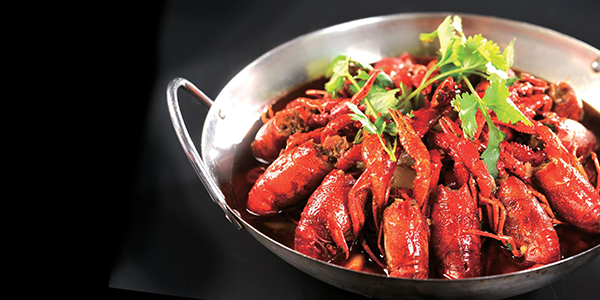 It's not a proper Chinese summer until you tuck into some spicy, crispy crayfish.
There's a shining star in China's hot summers and no one can deny its popularity. It's spicy, crispy and tasty – and its name is crayfish. These freshwater crustaceans aren't just delicious; intriguingly, they're also ideal for modern communication. Chen Xiaoqing, the director of food documentary series A Bite of China, says that crayfish is the best option for talking with a group of friends, because everyone has to wear plastic gloves to keep their hands from getting oily, so they can't pick up their phone easily. Though it's unclear if crayfish were endemic to China hundreds of millions of years ago, or if they originated from either North America or Sweden, they disappeared for millennia. However, the invasive species returned to the region in the 1920s as Japan imported them and later introduced them to Nanjing; from that point, crayfish began its conquering course on Chinese dinner tables.
In the blazing hot summer, what's more perfect than spicy crayfish and a cold beer? Be forewarned, though – if you want to have a taste, don't delay, as there's usually a huge crowd in proper crayfish restaurants.