Summit to bolster China-Africa ties
Share - WeChat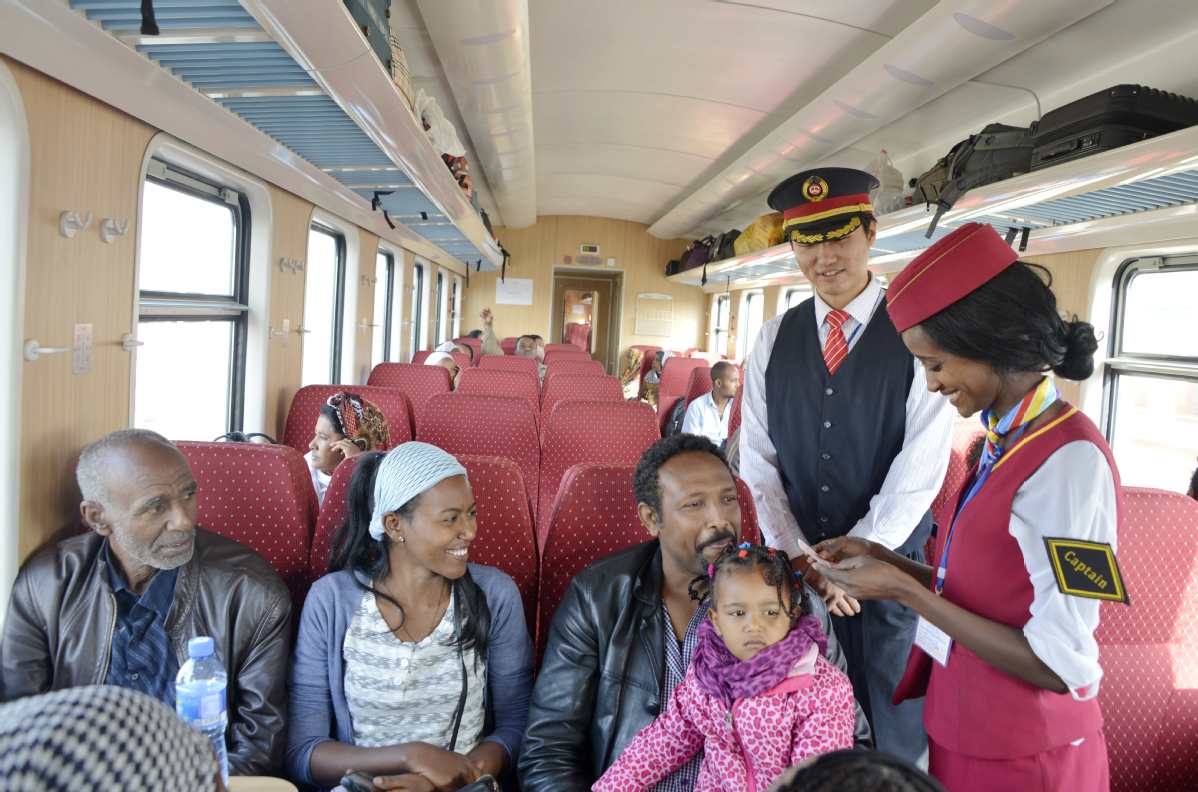 China will continue to deepen mutually beneficial economic and trade cooperation with Africa, and help the continent foster new drivers of organic growth, the Ministry of Commerce said on Tuesday.
Vice-Minister of Commerce Qian Keming said at a news conference, that China will announce a set of new measures to further deepen economic and trade ties with Africa at the upcoming Beijing Summit of Forum on China-Africa Cooperation on Sept 3 and 4.
The measures will pay more attention to enhancing Africa's endogenous growth, driving local economic growth and creating more job opportunities, Qian said.
In 2015, China rolled out 10 major plans to boost cooperation with Africa, aiming to inject a strong impetus into the development of bilateral ties and achieve win-win cooperation.
The big package ranges from industrialization, agricultural modernization and infrastructure, to financial services, green development, trade and investment facilitation.
"Up till now, the 10 plans have been fully implemented, and some have even achieved results beyond expectations," Qian said. The two sides have enhanced industrial connections and made breakthroughs in manufacturing, agriculture, finance, tourism and aviation cooperation, he added.
China has been the largest trading partner for Africa for nine consecutive years. In the first six months of this year, trade volume between China and Africa exceeded $98.8 billion, up 16 percent year-year-on, according to the commerce ministry.
Data also showed that the annual average of China's direct investment in Africa remained at about $3 billion in the past three years, despite fluctuations in international investment in the continent.
Wei Jianguo, a former vice-minister of commerce, said: "In the next five to 10 years, China's processing trade with Africa will not remain in traditional fields like textiles, but shift to high-tech sectors."
"An increasing number of private enterprises are expected to invest in Africa, especially in the cultural field," said Wei, who is now vice-president of the China Center for International Economic Exchanges.
Dai Bing, director-general of the Chinese Foreign Ministry's Department of African Affairs, said at a recent conference that the summit will seek to take the time-honored friendship between China and Africa to a higher level. It will strengthen the strategic consensus between the two sides to maintain their friendship, and chart the course for developing future relations.