Job-hopping: the new normal for millennials
Share - WeChat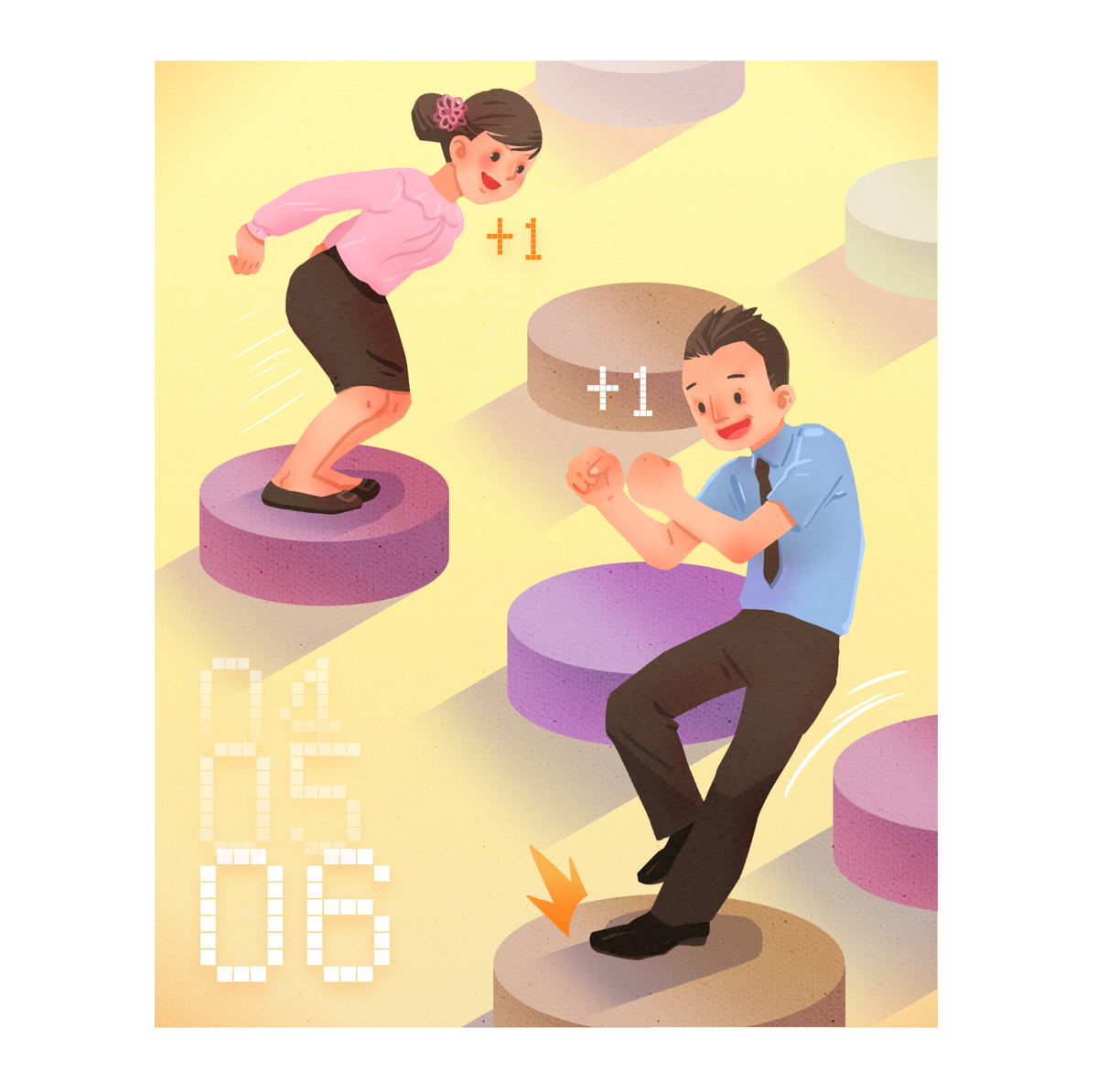 Those born since 1995 spend just months in their first jobs, so companies will need to adjust if they want to stem the exodus of talent, as Zhou Wenting reports from Shanghai.
Feng Chao has only been in the workforce for two years but is already on to her third job, something that would have been rare for earlier generations of workers.
The 28-year-old from Beijing, who earned her bachelor's and master's degrees in the United States, spent just six months at her first job in a financial institution and then a year at a State-owned securities company.
"The first job was not challenging enough and the internal structure of the institution kept changing," she said. "For the second job, I didn't think that I would have good career prospects there."
Feng's penchant for job-hopping is hardly novel among people of her generation. A report released this month by professional networking website LinkedIn-based on data gathered from 150,000 LinkedIn users on the Chinese mainland in July-revealed that those born since 1995 spend an average of just seven months in their first jobs.
In contrast, those born in the 1980s spent about three and a half years in their first job. Those born in the 1970s were even more loyal, at four years and three months.
A report published by MyCOS, an education consulting and research institute in Beijing, in July last year said one in three college graduates in the country quit their first jobs within six months in 2016.
Social scientists and education experts attribute the phenomenon to the fact that younger people were born and raised in a more open environment, which has enabled them to be more independent and place more emphasis on their values and life goals.
Some experts say today's job seekers also have greater access to opportunities in the employment market, which makes job-hopping easier.
"The moment they realize that the actual work is inconsistent with their expectations, many from the younger generation will not hesitate to look for other job options," said Zhou Haiwang, deputy director of the Institute of Population and Development at the Shanghai Academy of Social Sciences.
"To them, staying true to their feelings and attaining job satisfaction are of paramount importance."
Zhao Ming, 25, recently quit his first job, at a public relations agency in Beijing, after just nine months. He said he quit because he became frustrated with having to repeatedly redo plans to satisfy his boss and client.
"I only have two expectations for the initial years of my career path: finding a guide who can really help with my career development, and seeing my work results and gains," said Zhao, from Anshan, in northeastern China's Liaoning province.
Zhang Jingyi, the human resources head at LinkedIn China, said young people who have grown up in the internet age-especially those who have studied abroad-are more open-minded and willing to try new things. This new mindset marks a shift from the previous one, where most people sought to begin their careers in well-known companies.
This is the case for Feng, who is now working for a small investment agency with just 10 staff members. It is more important, she said, that the salary is competitive, her boss is competent, and there are sufficient opportunities for growth in the workplace.
Another reason young people are job-hopping so frequently is the rapid development of the technology sector, which has created many new roles that those born since 1995 find interesting.
The LinkedIn report said more than one-third of graduates born since 1995 had entered the internet and financial industries, while five years ago, a quarter of graduates born since 1990 joined such industries.
"During my four years in college, the internet changed our lives dramatically," Zhao said. "New sectors such as the shared economy and blockchain have been emerging, and some of my peers have gone on to chase these new trends."
One person attracted by the vibrancy of such new tech industry segments is a graduate of Nanchang Aviation University in Jiangxi province, who declined to be named. She started her first job last summer at the Beijing company behind Douyin, a popular domestic short-video app.
"By being in this job, I can keep in touch with the latest ideas and developments in the internet industry," she said.
"I was very curious about the internet industry and had always wondered who the people working in it are. That's why I joined."
Feng said many of her former schoolmates are working in the internet and finance sectors because they tend to pay higher salaries.
"Compared with State-owned enterprises and banks, new or small firms have more active cultures and less administrative tasks, so this means we get to learn more and climb the ranks faster," she said.
Experts say factors such as greater financial support and easier access to freelancing opportunities have also contributed to the job-hopping phenomenon.
While changing jobs too frequently would affect company productivity and an employee's credibility, human resource managers say the onus is on employers to adapt to the current trends instead of expecting millennials to become more loyal. After all, according to estimates by Daxue Consulting, 75 percent of China's workforce will be made up of millennials by 2025.
Chen Zhiyun, vice-president of human resources at Pier 88 Health, a foreign-funded enterprise in Hangzhou, Zhejiang province, specializing in digital healthcare initiatives, said companies should ensure that the job information they provide during the hiring process is as accurate as possible to avoid miscommunication.
"The talent count in a company will only stay stable when employees' perception of the employer is aligned with what they were told, as well as their expectations," he said.
Guo Shuang, senior vice-president of human resources at an online news provider based in Beijing, said employers need to adjust the way they manage and support young employees if they wish to retain talent.
"The post-95 people grew up with the internet, which allows them to take the initiative in searching for information, while many of their superiors in the workplace-those born a decade earlier-grew up in the age of TV, a one-way channel to obtain information," Guo said.
"So what enterprise managers did in the past-teaching employees what and how to do things and pointing out their faults-may not work for the youngsters today.
The employer needs to support them with the right resources and environment so that they can grow and succeed. These two parties have to work together."