BRI and CPEC, five years on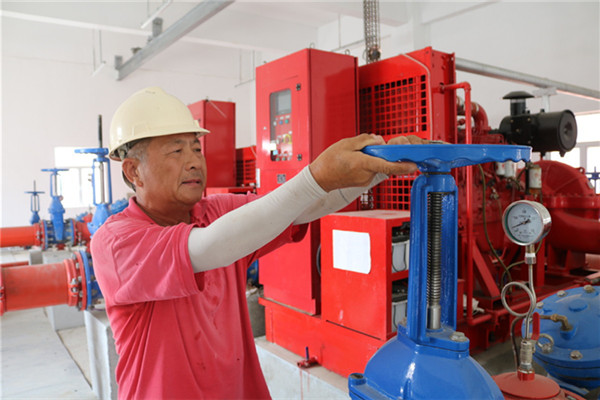 Congratulations on the fifth anniversary of the launching of the Belt and Road Initiative. Chinese President Xi Jinping announced the BRI in Kazakhstan on Sept 7, 2013. China's rapid development during the last four decades was nothing short of a miracle. Further development was an uphill task, as the domestic market was almost full and saturated. There were two options available: One, draw down development, and another, explore other markets abroad. BRI is an initiative for Chinese companies to abroad and develop China, as well as other regions. If everyone prospers, it will contribute to regional stability and peace. The Chinese philosophy of win-win cooperation is justified — if regional economies are developed, that enhances purchasing power and provides a market for Chinese exports.
The initiative is all about connectivity, trade and development. It includes infrastructure development: roads, railways, airports, sea ports, oil and gas pipelines. It will facilitate movement of people and goods. It will promote cultural exchange and create goodwill and harmony. It is a regional initiative but includes, Asia, Eurasia and Africa. To date, around 80 countries have recognized it, it is included in the Chinese constitution and recognized by the United Nations.
Under the BRI, there are six planned economic corridors. One of them is the China-Pakistan Economic Corridor, a flagship project. Both governments attribute a great deal of importance to it, and are committed to make it an example for the rest of the world.
CPEC is a collection of several projects. China has invested or pledged to invest $62 billion in infrastructure, power generation, fiber-optic connectivity, railways, airports and industrialization. Where early projects are concerned, a few motorways have been completed and the rest are in an advance stage of completion. Power generation projects have contributed around 11,000 megawatts to the national grid. Some ongoing projects will be completed in the very near future and meet total demand for electricity.
Development of the Gwadar port is partially complete and in partial operation, while work to completion is ongoing. After construction finishes, it will become the only deep-sea port with a 500 million cargo capacity in this part of the world, revolutionizing trade patterns. Industrialization has yet to be started under CPEC, where Chinese industry will move into Pakistan, meet the demand of the domestic market and reduce import bills. This will reduce pressure for foreign exchange in Pakistan. Around 70,000 new jobs have been generated under CPEC projects for Pakistan, and it is expected by 2030 there will be around two million new jobs created. China has extended its support to training our youth, especially in technical and vocational education.
China believes in globalization, and the BRI is serving this purpose. We are optimistic about the future, and believe this initiative will help nations move toward stability and world peace.
Zamir Ahmed Awan is a sinologist and non-resident fellow at the Center for China and Globalization.
The opinions expressed here are those of the writer and do not represent the views of China Daily and China Daily website.
Most Viewed in 24 Hours
China stories