More weight, more golds: China's shot-putter champion's 'heavy' secret of victory at Asiad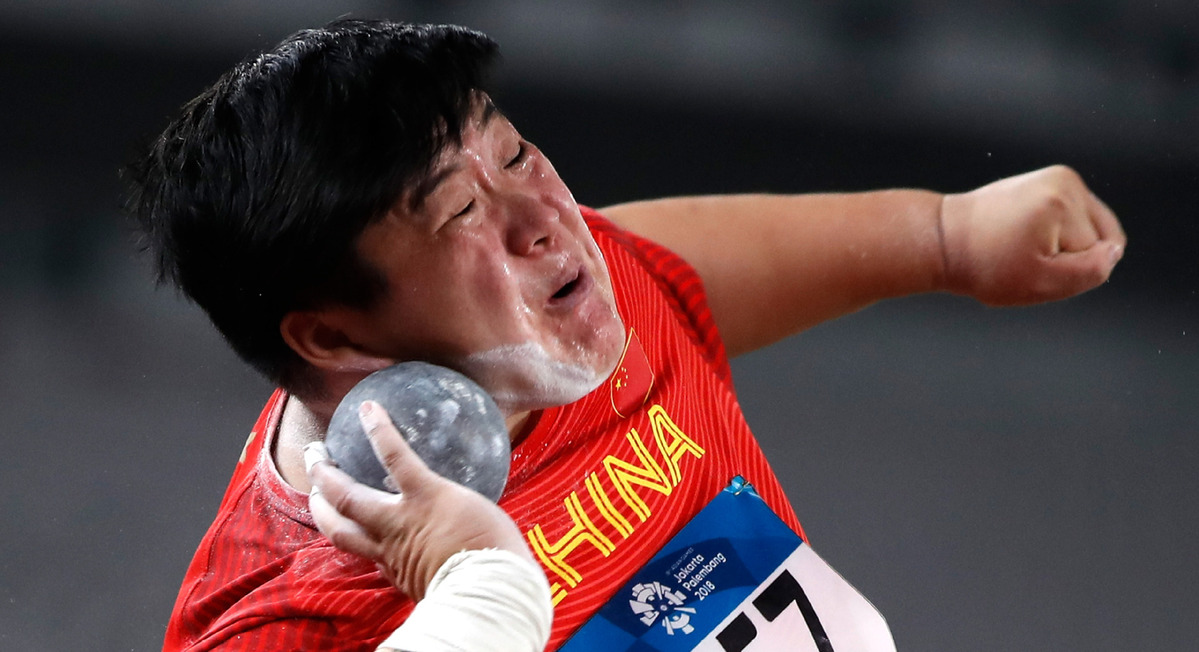 JAKARTA - China's shot-putter Gong Lijiao, multiple world championship winner, grabbed her second Asiad gold comfortably here on Sunday with a "heavy" secret.
The 29-yearold veteran showed absolute dominance at the field to win gold in her sixth attempt of 19.66 meters. Her younger compatriot Gao Yang, 25, edged Noora Jasim from Bahrain to claim silver with 17.64m. Jasim brought home bronze in her first try of 17.11m.
Gong, the defending champion and top seed of the event, showed no surprise to the victory, attributing the picking-up of her momentum this year to her successful weight-increasing scheme.
She disclosed that she lost some 15 kg of weight after winning gold at the athletics World Championships in August last year in London, which has led to her unsatisfactory performances afterwards.
"I have put up 20 kg of weight since the autumn last year and it worked," Gong told press at mixed zone, smiling.
Gong has cast her eyes beyond Jakarta, taking the Asian Games as a warm-up for future.
"It's like I'm running too fast in a race. They (other athletes) can't follow up. But maybe one day, there's a genius pumping out from nowhere," she said.
"I'm satisfied with my performance tonight, but my goal is Tokyo (Olympic Games)," she added.
Most Popular
Highlights
What's Hot