China claims women's cycling BMX gold at Asiad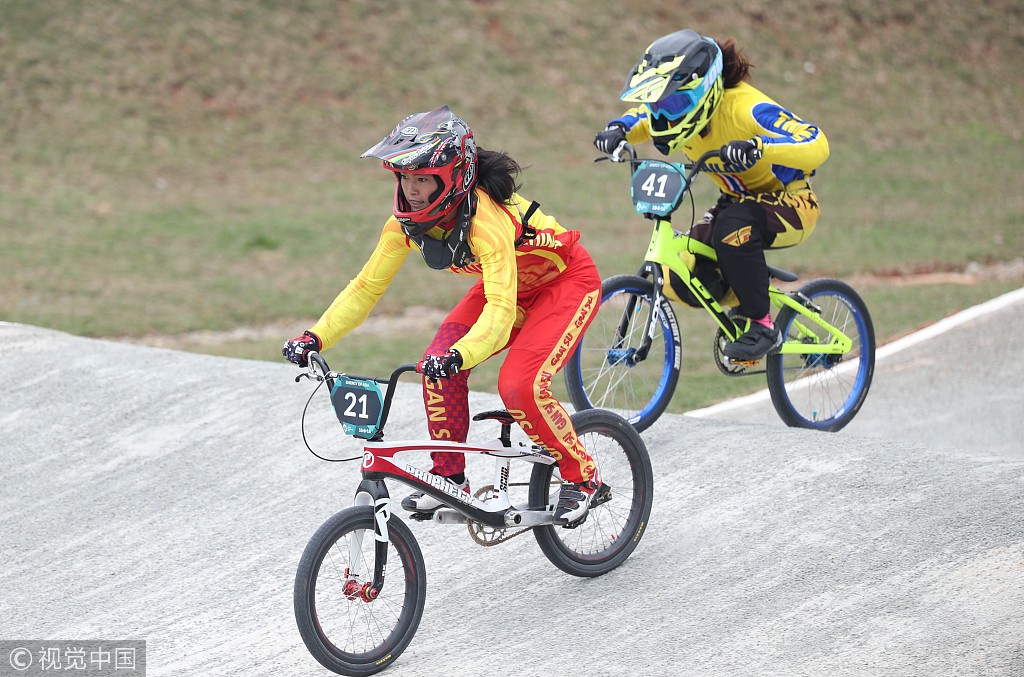 JAKARTA - Chinese Zhang Yaru snatched the gold of the women's cycling BMX gold medal at the 2018 Asian Games on Saturday.
Zhang clocked in 39.643 seconds to win her first Asian Games title, beating Chutikan Kitwanitsathian of Thailand to the second place in 40.379.
The bronze medal went to Wiji Lestari of Indonesia in 40.788.
Daniel Caluag of the Philippines failed to defend his throne but still managed to get a bronze medal in the men's cycling BMX event.
Yoshitaku Nagasako of Japan clocked in 33.669 to take the gold and Gusti Bagus Saputra of Indonesia got the silver in 34.314.
BMX, which started in the late 1960s in southern California and made its Asian Games debut in 2010, has brought a wild flair packed with youthful energy and colorful characters to the Games.
The 18th Asiad will stage 465 events out of 40 sports, among which 330 events from 32 sports will feature in the 2020 Tokyo Olympics. The 2018 Asian Games, attracting more than 10,000 athletes, will run through Sept 2.