Taiwan's unemployment rate down in July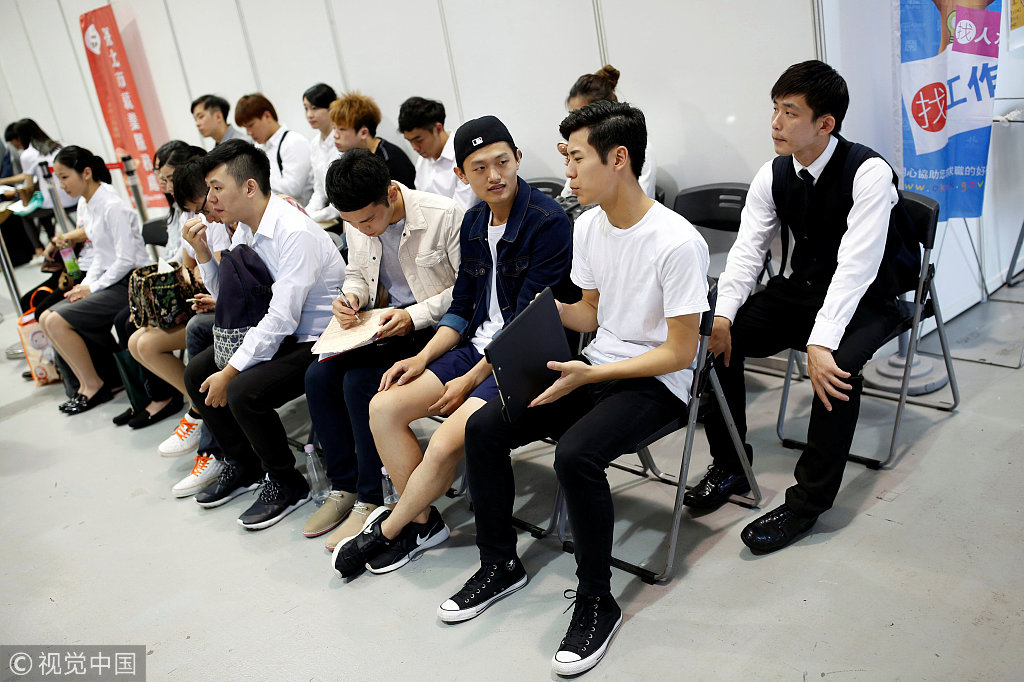 TAIPEI - Taiwan's unemployment rate dropped to 3.81 percent in July, the island's statistics agency has said.
The figure was 0.03 percentage points lower year on year, but 0.11 percentage points higher month on month, according to the agency.
There were around 453,000 unemployed people in Taiwan in July, 14,000 more than in June.
The unemployment rate of those with a college degree was 5.27 percent, the highest among all educational levels.
In terms of age, the unemployment rate of the 20-24 age group was the highest, followed by the 15-19 and 25-29 age groups.