China resumes 'counter-cyclical factor' in forex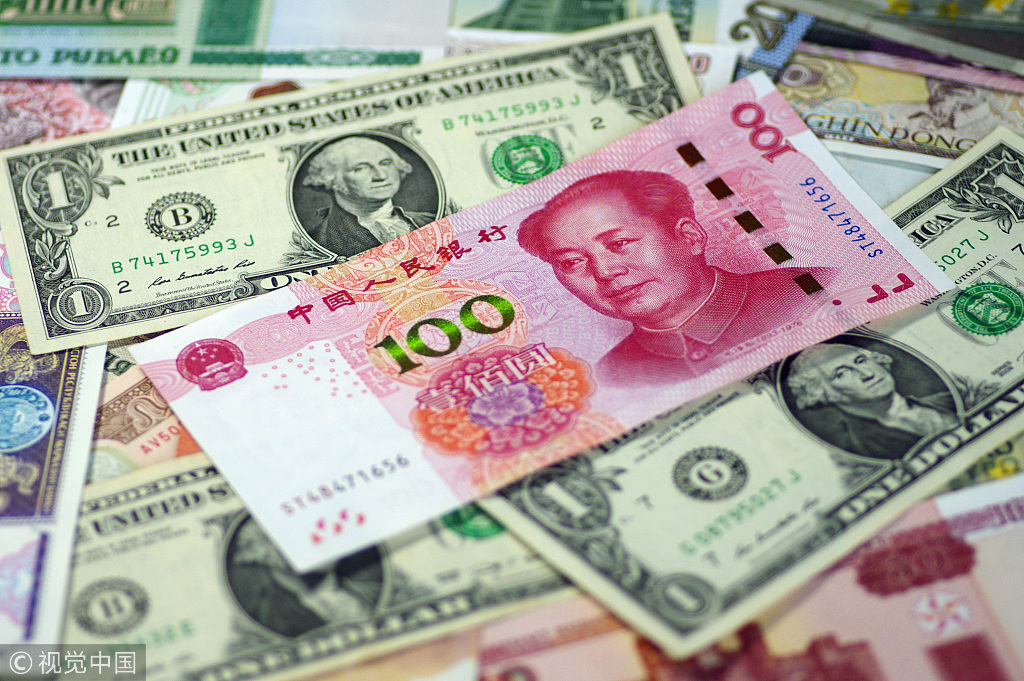 China has resumed a "counter-cyclical factor" in the foreign exchange regime since August, to hedge against market sentiment toward a weaker yuan, according to a statement on the central bank's website on Friday.
"Influenced by a stronger US dollar and trade frictions, some pro-cyclical activities have shown up in the foreign exchange market. Based on an assessment of the market situation, banks, as the market makers for offering the yuan's central parity exchange rate against the dollar, have adjusted the regime," it said.
The counter-cyclical factor is expected to help stabilize the yuan at a reasonable and equilibrium level in the future, said the People's Bank of China, the central bank, in the statement.
In May 2017, a "counter-cyclical factor" was introduced for the first time to the existing pricing model of the yuan's daily trading reference rate, aiming to moderate pro-cyclical fluctuations driven by irrational sentiment in the foreign exchange market.
It was suspended in January 2018, when the yuan appreciated against the dollar and the cross-border capital flows showed stable trends.
The central bank also said on Friday that the current economic foundation is stable, and the economic restructuring progress has been pushed forward, with accelerating growth model transactions.