Sun Yang retains 1500m freestyle title in Asian Games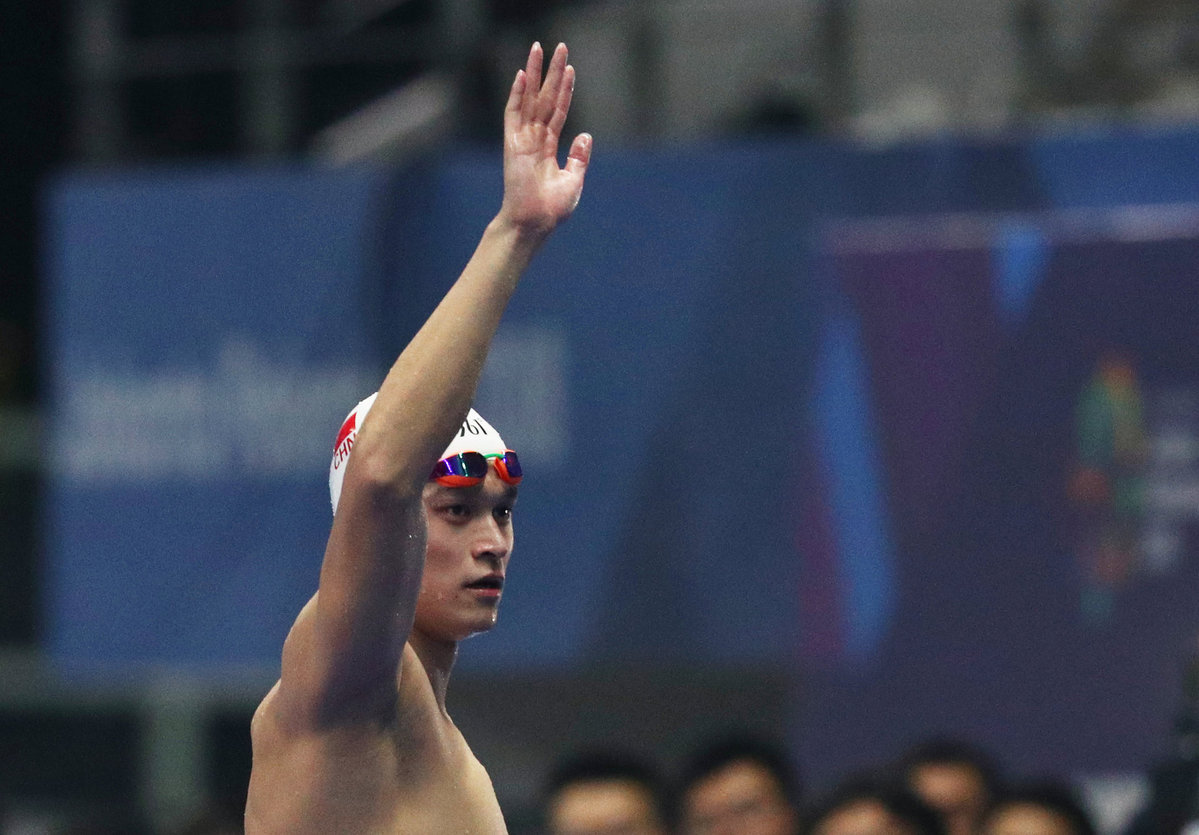 JAKARTA - Three times in a row, triple Olympic champion Sun Yang proved he is the King of the 1500m freestyle as he claimed his third Asian Games champion in the men's 1500m here in Jakarta on Friday.
Sun, who saved his energy most of the race before he came out in the last 200 meters, clocked a winning time of 14 minutes 58.53 seconds, followed by Nguyen Huy Hoang of Vietnam at 15:01.63 and Ji Xinjie of China in 15:06.18.
"It is not easy for me to keep my dominance in the event for three Asian Games. I was rusty and exhausted after 4X100m freestyle relay. I thought about quit the event but I just tried my best with my endurance," Sun said in tears.
It was the first time Sun swims within 15 minutes in recent years since 2014 Incheon Asian Games. "I did not train this distance and did not compete 1500m in big competitions since then. It means that all the efforts were paid off after I went back to my long-time coach Zhu Zhigen. It is a great boost for me," said Sun who swept all gold medals from 200, 400, 800 and 1500m freestyle in Jakarta.
Sun also had two silvers from two freestyle relays.