Geely gaining momentum in auto market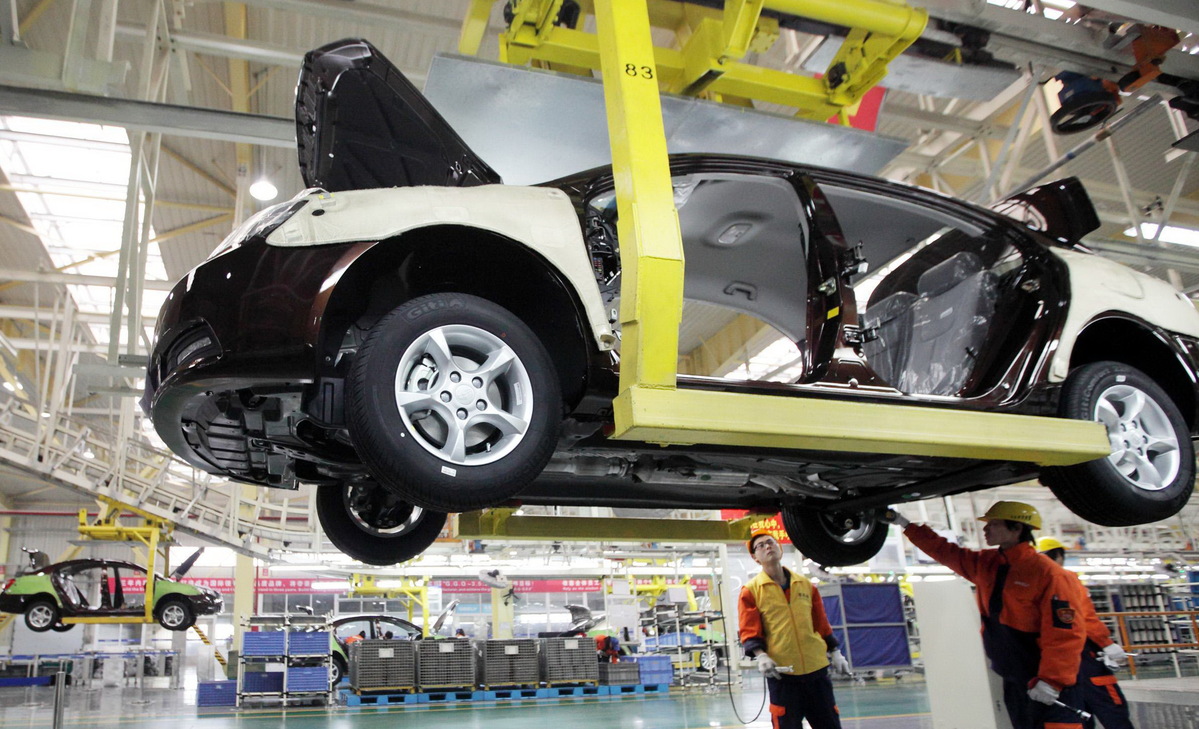 Geely Automobile Holdings Ltd has become the third-largest carmaker in China, trailing only Volkswagen AG and General Motors Co in the world's largest vehicle market.
The ranking came after the Hong Kong-listed carmaker delivered 766,630 vehicles in the first half of the year, beating Nissan Motor Co's 720,447. Nissan has been the best-selling Japanese brand in China in recent years.
Geely's market share increased to 6.4 percent in the first half of this year, from 5 percent in 2017.
Reporting a 54 percent jump in net income to 6.67 billion yuan ($970 million) for the six months through June, the carmaker owned by billionaire Li Shufu said in a filing on Wednesday that sales this year will beat its target of 1.58 million units.
Geely sold 1.25 million vehicles in 2017, up 63 percent year-on-year.
Geely is among Chinese carmakers seeking to play a more important role in the auto industry, especially as newer technologies such as electrification and automation are defining the future of transportation.
In a strategy released in 2015, the company said electric cars, hybrids and plug-in hybrids will account for 90 percent of its vehicle sales by 2020.
"In view of an even stronger new products pipeline ahead, the group should be in a good position to secure higher market share in China's passenger vehicle market in the near future," Geely said in its filing.
With an eye on leadership in its key market, Geely has been expanding, offering vehicles such as those under the Lynk & Co brand jointly developed with Volvo Cars, which Li's Zhejiang Geely Holding Group Co bought in 2010.
Geely has been far outpacing the broader market by posting 43 percent increase in its sales in the first seven months this year.
Retail sales of cars, SUVs and multipurpose vehicles fell 5.4 percent to 1.6 million units in July, the China Passenger Car Association said.
That compares with a 3.7 percent drop in June, trimming the year-to-date growth in the world's biggest automobile market to 2 percent.
Geely has also been expanding its automotive empire overseas.
After the purchase of Volvo Cars from Ford Motor Co in 2010, the carmaker snapped up stakes in the iconic British sports-car maker Lotus Cars and Malaysia's Proton Holdings Bhd last year.
In February, Geely took a 9.7 percent stake in Daimler AG, emerging as the largest shareholder in the maker of Mercedes-Benz.
The carmaker has multiple production bases outside of China. It is also planning to sell its Lynk & Co cars in Europe soon, Geely Automobile Holdings CEO Gui Shengyue told reporters in Hong Kong on Wednesday.
"We have a real product to go global now," he said.
Bloomberg contributed to this story.