Equities rally on improved fundamentals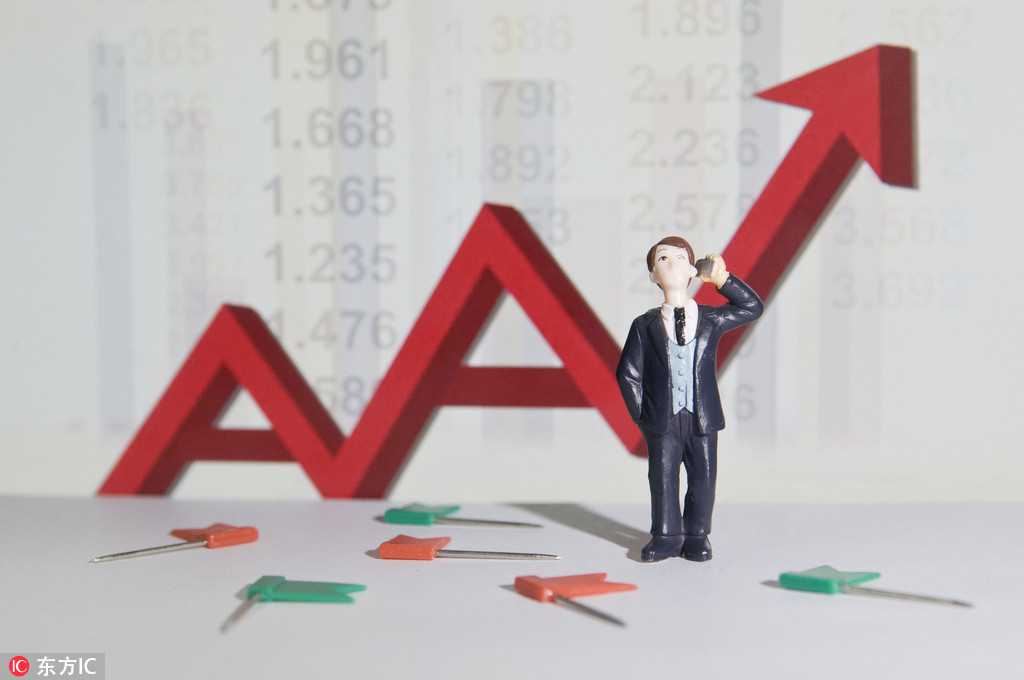 Large-cap, consumer stocks, including paper and liquor makers, lead rebound on mainland
The A-share market continued its rebound on Tuesday, with the benchmark indexes buoyed by a price rally among large-cap shares and certain consumer-related sectors.
The Shanghai Composite Index rose 1.31 percent on Tuesday to close at 2733.83, while the Shenzhen Component Index picked up by 1.6 percent to close at 8549.06. The Nasdaq-style ChiNext Index gained 1.48 percent.
The paper industry registered the most significant daily increase, with a rise of 4.53 percent, according to Shanghai-based market information provider Wind Information.
Medical devices and Chinese liquor companies followed, up by 4.15 percent and 3.76 percent respectively.
Based on a UBS Investment Research report released on Tuesday, the price earnings ratio of the benchmark CSI 300 Index has been approaching historic lows, last hit in mid-2015 and early 2016.
Gao Ting, head of China strategy at UBS Securities, said the A-share market appears attractive to investors.
"When pessimism permeated the market in early 2016, the central government had not started the reforms, such as those on the supply side," he said. "Companies in the steel and coal industries showed very limited profitability. Also, exports were stagnant then. But the major economic indicators are showing much stronger results now."
The Shanghai Composite Index fell to 2668 points on Friday, its lowest mark this year. Consumer-related sectors, such as food and beverage as well as home appliances, registered the largest slump last week, dropping by over 7 percent during the five trading days, according to Wind Info.
Gao said these factors are signs showing the market is approaching the end of its decline.
Financial services provider Noah Holdings Ltd said foreign investors hold up to 6 percent of the A-share market's total value, while 8.4 percent is held by public funds and 6.7 percent by insurers.
"Given the continuous decline of the A-share market this year, combined with global trade frictions, foreign investors' interest in the A-share market has increased instead of waning, which is worth domestic investors' attention. In this sense, overly pessimistic investors will only give away the opportunities that should belong to them," said Jiang Qijia, a senior analyst at Noah.
The Chinese Securities Regulatory Commission has held a meeting with major securities brokerages to discuss the recent market performance, according to a post on the regulator's official WeChat social media account released during the later trading hours on Monday. The market quickly picked up in response to the post, lead by rises among communication and software shares.
Analysts from Soochow Securities wrote in a note released on Tuesday that the A-share market is ready to pick up given ongoing industrialization, favorable policies, and industrial and consumption upgrades.
Yang Delong, chief economist at Shenzhen-based First Seafront Fund, said that the A-share market has been adjusting over the past three years. Neither individual investors nor fund managers are willing to talk about their predictions for the market, since they are quite negative about its outlook, he said.
"But that means that the market is reaching its bottom. Investors should avoid dumping shares of good companies," Yang said.