Liu breaks nine-year world record to win 50m backstroke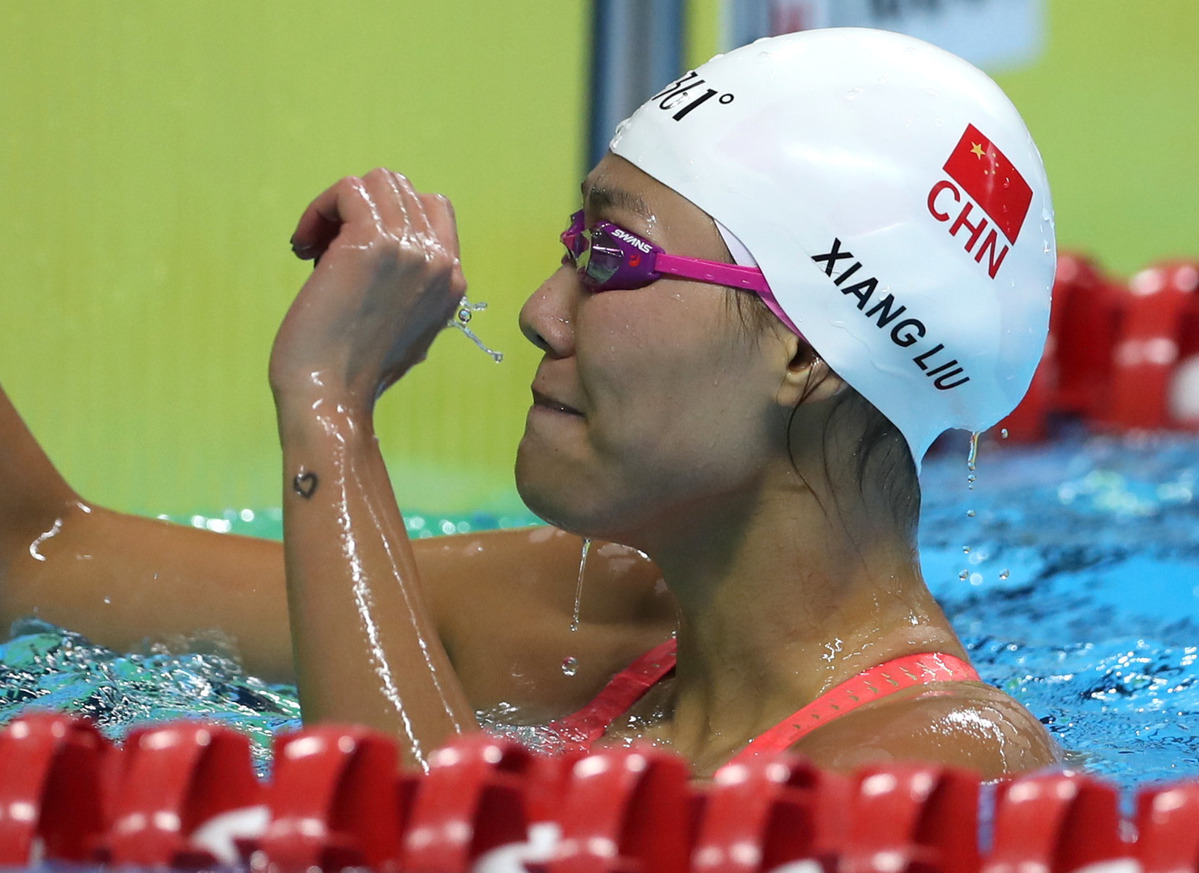 JAKARTA - Liu Xiang of China became the first woman breaking the 27-second barrier in the women's 50m backstroke as she set a world record at the Asian Games here on Tuesday.
Liu, the Asian record holder in 50m freestyle, led the 50m backstroke from the start to the end, clocking a time of 26.98 seconds for the new world record.
The previous world mark of 27.06 was set up by China's former world champion Zhao Jing in July 30, 2009 while the previous Asian record was held by Gao Chang of 27.48.
"It was like a dream. I did not expect to do that! In fact, it was not my favorite event," said Liu, who holds the Asian record in 50m freestyle in 24.04.