US pro-free trade agricultural group disproves Trump's trade policy
Share - WeChat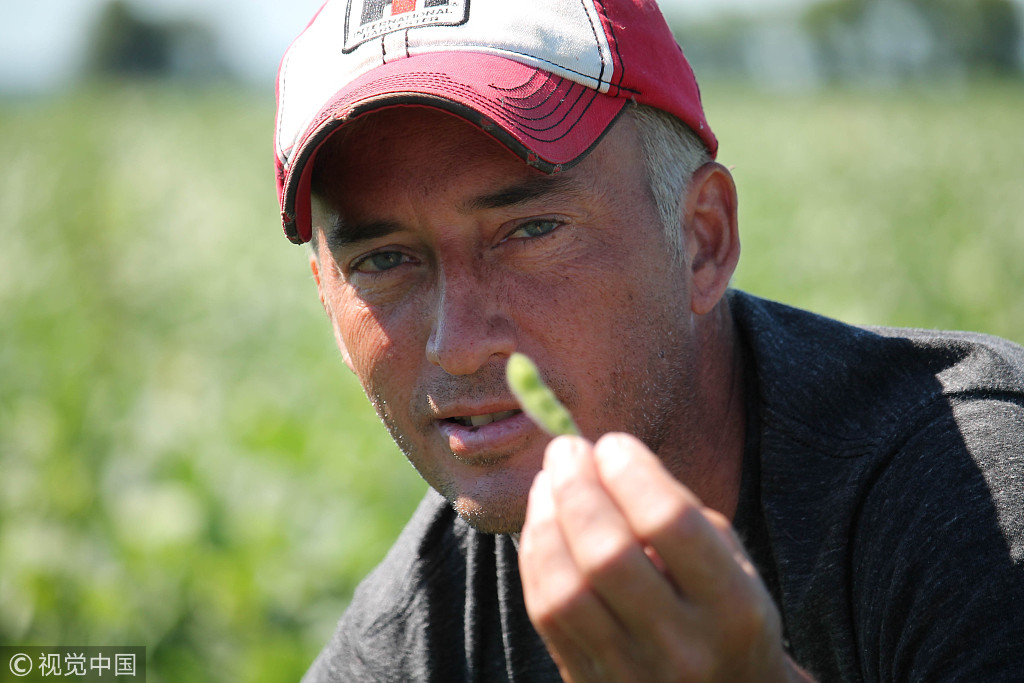 LOS ANGELES - The US agricultural sector will not be a winner in trade with China due to President Donald Trump's "terrible move," according to a US pro-free trade agricultural group on Monday.
The voice was heard at a round-table discussion last week in the city of Bakersfield, Central California, said Farmers for Free Trade (FFT), a leading agricultural trade lobby group in the United States, in a report published on its official Tweeter page.
The trade war with China and other important trade partners ignited by the White House was a "terrible move for agriculture," Brian Kuehl, executive director of the free trade organization, was quoted by the report as saying.
"He (Trump) called our trade with China a bad deal," Kuehl said. "We in agriculture knew that wasn't true. US agriculture wins every time, every year."
Trump's move to address the so-called overall trade imbalance has US agriculture in a tailspin, he added.
Harmeet Dhindsa, purchasing manager for the Bakersfield-based exporter Infinity 8 International Trade LLC, explained the bad situation at the meeting from a ground-floor perspective.
He said that last year his company shipped 10,000 11-pound (4.1-kg) cartons of cherries and 76,410 50-pound (18.5-kg) cartons of Valencia oranges to buyers in Shanghai, China, but this year merely 240 cartons and 3,240 cartons respectively.
Those losses may never fully be recouped, Dhindsa said, explaining that even if US farmers could approach China market later, China had started to consume more domestic product or bought products from other countries such as Egypt, South Africa and Spain.
Owing to the tariff war, the trade loss for 10 commodities alone -- almonds, pecans, pistachios, walnuts, apples, oranges, raisins, sour cherries, sweet cherries and table grapes -- totalled $2.64 billion per year, according to a new study by the Agricultural Issues Center and Department of Agricultural and Resource Economics at UC Davis.
The loss from diverting those commodities to alternative markets amounts to $3.34 billion per year, the study said.