New platform to boost energy conservation technologies
Share - WeChat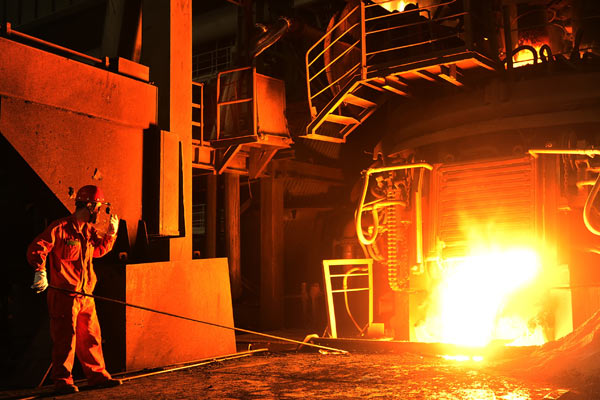 China is furthering its efforts to boost energy conservation and will soon set up a national platform for the promotion of advanced energy-saving technologies in steel and other sectors, sources familiar with the matter said.
"Advanced energy-saving technologies are important for the country's economic growth and can help safeguard national energy security," said Gui Hua, director of the technology promotion office of the National Energy Conservation Center.
The latest cutting-edge technologies from both home and abroad that offer high returns on investment and can reduce energy consumption in either industrial production or people's daily life will be the focus of promotion, Gui said on Friday at a forum on energy conservation in Yingtan city, Jiangxi province.
She said the center, an affiliate of the National Development and Reform Commission, is creating a national market-oriented energy saving technology promotion platform, in order to improve cooperation between enterprises in need of innovative energy conservation and environmental protection solutions, and enterprises providing such technologies.
The platform plans to offer authoritative information on technologies, experts, investors, government policies, and high-tech industrial parks related with energy-saving and low-carbon emission, and conduct real-time tracking of investors' preferential conditions and industrial parks' demand, so that it will become a channel where technology providers, investors and industrial parks can match demand and supply, Gui said, adding the platform is currently under pilot trials.
A total of 400 items for energy conservation and low carbon emission technologies at the national level have been identified, and at the provincial level, the number is over 1,000, she said.
Zhang Longqiang, vice-president of the China Metallurgical Industry Planning and Research Institute, said progress made in the steel industry has provided a solid basis for China to realize energy conservation and green development.
As one of China's top energy consuming sectors, the steel industry has been making breakthroughs in energy saving technologies, he said.
More importantly, steel companies now not only have technologies but also capital to adopt energy saving measures, he said.
That is because the overcapacity reduction campaign in recent years, especially the elimination of outdated and substandard steel production, has reduced steel supply, while market demand remains resilient, thereby improving profitability for steel firms, he explained.
The ongoing trade dispute between China and the United States has very limited influence on Chinese steel industry revenue, because China exports very little steel to the US, he added.
Li Jianlin, chairman of Jiangxi Sanchuan Energy Conservation Co, a leading energy saving solution provider in China, said the company has served more than 40 major Chinese steel companies, and helped in energy savings of about 100 million yuan ($14.5 million) every year.