Famed sculptor's works on show at Beijing exhibition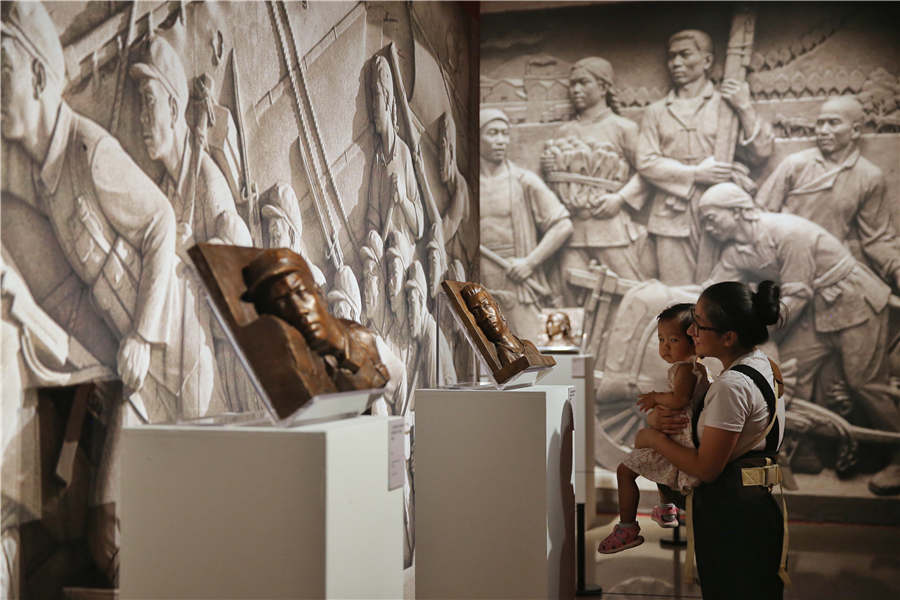 When Liu Kaiqu (1904-93) taught at the National Fine Art School in Hangzhou, now the China Academy of Art, in the 1930s, he often told students that an artist had to respect and retain a sense of freshness toward his models and subjects.
And Liu lived up to his words throughout his career as a sculptor, an educator and an administrator of cultural institutions.
Liu, one of China's artists studying in France in the 1920s and '30s, ensured that his works were full of vigor and personality, whether his subjectd were social elites, military generals, statesmen or common men.
Later, as the first director of the National Art Museum of China, from the 1960s to the '80s, Liu turned the country's top art gallery into a launch pad for emerging home-grown artists and a classroom for common people to embrace culture and tradition through art.
Now, an ongoing exhibition at the NAMOC, which runs through Aug 21, looks at the great artist's career.