Pleasures of a small town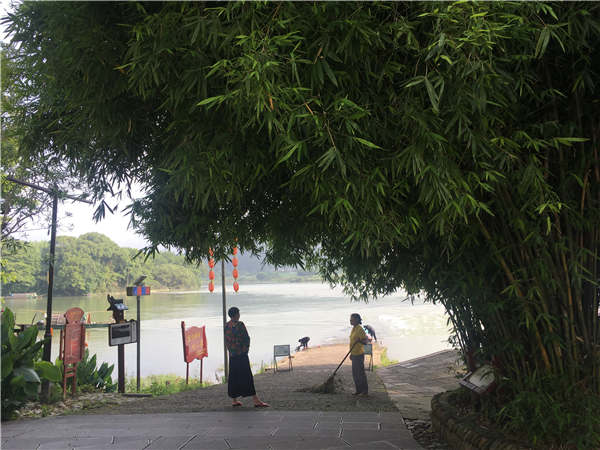 Later, when I stroll around the alleys, I encounter students sitting in corners and sketching - either a boat, or a white-walled old house.
Then, after eating a bowl of noodles and drinking Duanwu tea - so-named after the solar term of the day, also known as the Dragon-Boat Festival - we decide to go to Pingdibandao in the Daxi River, which is now out of bounds for the general public as the government has taken it over for redevelopment.
Accompanied by Lei, we take a boat, and in 20 minutes, we arrive on the island overgrown with weeds.
There are broken houses which are deserted, except for a few which are renovated.
On the island, Lei points to one of the repaired ones, and says that a young woman quit her job, came there, bought the house and turned it into a hostel.
Later, when the government wanted to redevelop the island, the woman moved to the town and opened a bar in an alley.
On the island, butterflies and dragonflies abound, and the greenery is a pleasant sight.
The sun climbs steadily overhead. As it gets hotter we return to the town.
Our return trip is uneventful. Everything is just the way I wanted it.
A leisurely break. Just idling, staring at the water, the green woods and the mountains afar, and enjoying the cool breeze.