Pleasures of a small town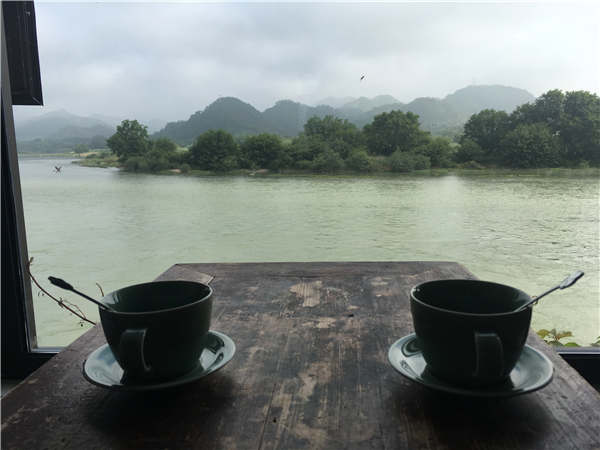 Cool breeze blows from the surface of the water. I am surprised to find it is a bit cold in this southern city.
Comparatively, Beijing, a city located in the north, more than 1,500 kilometers away, is much hotter.
In old days, Dagangtou town used to be a stop for ships transporting goods going up and down the Daxi River. But despite this, it is not very developed with shops, bars and restaurants.
Here in the darkness, it was quiet and we unconsciously spoke in low voices as if afraid to disturb the tranquillity of the place.
In the morning light, the water seems very close to the window. It is as if I was in a ship.
From afar, thick gray mist rises from the water surface, shrouding the trees and the mountains, and cool wind blows in.
It is like living in a Chinese ink and wash painting.
When I finally gets out of bed it was 7 am, a bit late for a walk as the mid-June sun is already too strong.
But I go to the waterside and find a woman standing by the cool water washing clothes, and a man scaling and gutting fish.
A slim black-awning boat floats by, and several art students are sitting under a big tree concentrating on their work.
Dagangtou town is an ideal place for sketching. One of the town officials, Lei Jianhua, a painter himself, has built a painting room for tourists and art students.