Belt and Road a ray of hope for Pakistan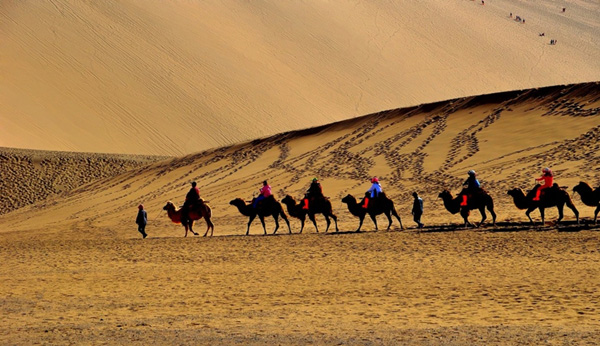 This year marks the 5th anniversary of that historic moment when President Xi Jinping announced the Belt and Road Initiative, a platform that aims to knit together more than 60 countries. The huge scale and scope of BRI promises $1 trillion investment to improve the quality of life for the half of the population of the world.
China has plans to invest $56 billion in Pakistan, mainly in infrastructure. Chinese investment is projected to generate up to one million jobs in Pakistan. The China-Pakistan Economic Corridor (CPEC) is a ray of hope for the people of Pakistan.
China has also shown interest to invest in water and hydro power sector. Water-related investment would help Pakistan on multiple fronts. The major beneficiaries would be the farming community, mangroves, etc. Farming community will have reliable and adequate supply of water.
BRI is a bridge which would have positive effect on healthcare sector of Pakistan and China and Pakistan are making efforts to build "health and knowledge corridor" to bring revolutionary changes in the health sector. Student and faculty exchange programs and decision to adopt collaborative approach to address the health issues and take steps for the capacity building of the institutions of both the countries health corridor will bring drastic changes in the health sector and improve the health facilities Pakistan. As President Xi said: "Friendship between China and Pakistan is based on trust and mutual support, and we have been devoted friends through both good and hard times. Our friendship is a pacesetter for amicable relations between the countries."
During these 5 years the connectivity by land-based Silk Road Economic Belt and the ocean-going Maritime Silk Road between Eurasian countries has increased. Many leaders from Asia-Pacific, Central Asia and Europe "gladly expressed their interest to join this new international financial institution focusing solely on 'real assets' and infrastructure driven economic growth".
Total trade between China and other BRI countries in 2014-2016 exceeded $3 trillion. All countries from Asia, Africa, Europe and Americas can become cooperation partners in the initiative. Europe is a major recipient of Chinese investments in key sectors like energy, telecommunications, and real estate.
The BRI is aimed at promoting orderly and free flow of economic factors, highly efficient allocation of resources and deep integration of markets; encouraging the countries involved in the Belt and Road to achieve economic policy coordination and carry out broader and more in-depth regional cooperation of higher standards; and jointly creating an open, inclusive and balanced regional economic cooperation architecture that benefits all. The vision of the Belt and Road Initiative is to realize the "Five Links", which refer to linkages in policies, infrastructure, trade, finance and people.
Through the Belt and Road Initiative, China has established a new mechanism, including the Asian Infrastructure Investment Bank, providing many practical choices for the initiative to pursue long-term return, which is difficult to visualize in other countries. The debate on different ideas and proposals will push countries to work with each other and further reveal the potential of human wisdom in global governance.
BRI gives guarantee to bring prosperity to this world and strengthen the hopes of the people and fulfill their dreams because of the higher expectations. These goals can only be reached if government departments, enterprises and social organizations in China and the countries involved in the initiative can keep learning and improving themselves. There may be difficulties and challenges, but the Belt and Road Initiative is a project that can be of global benefit, as it provides more possibilities for Eurasia and the rest of the world.
Mirza Arbab Javaid is studying in Taishan Medical University and works as an intern at Weifang People's Hospital, Shandong province.
The opinions expressed here are those of the writer and do not represent the views of China Daily and China Daily website.
Most Viewed in 24 Hours
China stories