Nation hits ground running for 2022 Olympics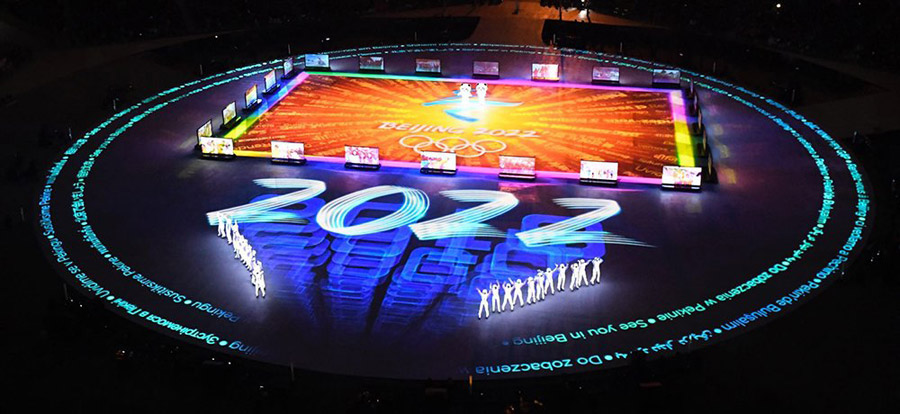 Success of Beijing Summer Games in 2008 drives fitness fascination
Ten years after the flame was extinguished at the Beijing Summer Olympics, the legacy of the Games continues to benefit sports development in China as the country prepares for a winter encore in 2022.
Despite the steamy summer heat at Beijing Olympic Forest Park on the north side of the capital, sweat-soaked runners managed smiles as they jostled for position on Saturday afternoon.
Built for the 2008 Olympics, the park features a 10-kilometer walking and running track that wends its way through a forest of greenery. The track has become a runners' paradise since the country shifted its sporting focus from winning medals to promoting fitness for everyone in the post-Games era.
"It's become part of my weekend routine. If I missed my running session and did something else, I would feel uncomfortable all day," said Lin Kunyi, an amateur marathon runner who began training at the park in 2013.
Running's popularity provides just a glimpse of the country's increasing fascination with fitness inspired by the 2008 Olympics, as the central government aims to build a healthier nation by 2030.
Beijing 2008 boasted a spectacular opening ceremony, deft organization and athletic milestones such as US swimmer Michael Phelps' eight gold medals and Jamaican sprinter Usain Bolt's record-breaking 100-meter sprint. The 2008 Games have been enshrined in the history of the modern Olympic movement with such memories to inspire future generations.
With a series of celebrations for the 10th anniversary taking place across China, the thoughts of leading figures in the sports community shed light on the huge effect the event has had on the country.
Thomas Bach, president of the International Olympic Committee, said via a video message during a celebration ceremony at Beijing's Olympic Park on Aug 8: "The Beijing Olympics made history 10 years ago. Today's celebration reminds us of the great success of 2008.
"We will always remember the fantastic opening ceremony, which amazed the world with the rich and profound culture of China," said the former Olympic fencing champion from Germany.
"The 2008 Games defined moments of sporting inspiration and they left an extraordinary legacy for China and Beijing... China has every reason to be proud of its Olympic legacy," Bach said.
Observers said that by hosting the Games smoothly and topping the medals tally with 51 golds, China showed the world its sporting, economic and social progress achieved through decades of reform and opening-up, and more important, building a confident image at a critical time for its ambitions to play a more prominent role in international affairs.
Ren Hai, a sports sociology professor at Beijing Sport University, said, "There was no better platform and timing than the 2008 Olympics for China to flex its muscles in not just competitive sports but all aspects of development during two weeks of intense global exposure."
The Games served as a window for the world to understand China in an unprecedented intensive and direct manner, Ren added.