BYD will make EVs for Georgia mass transit
Share - WeChat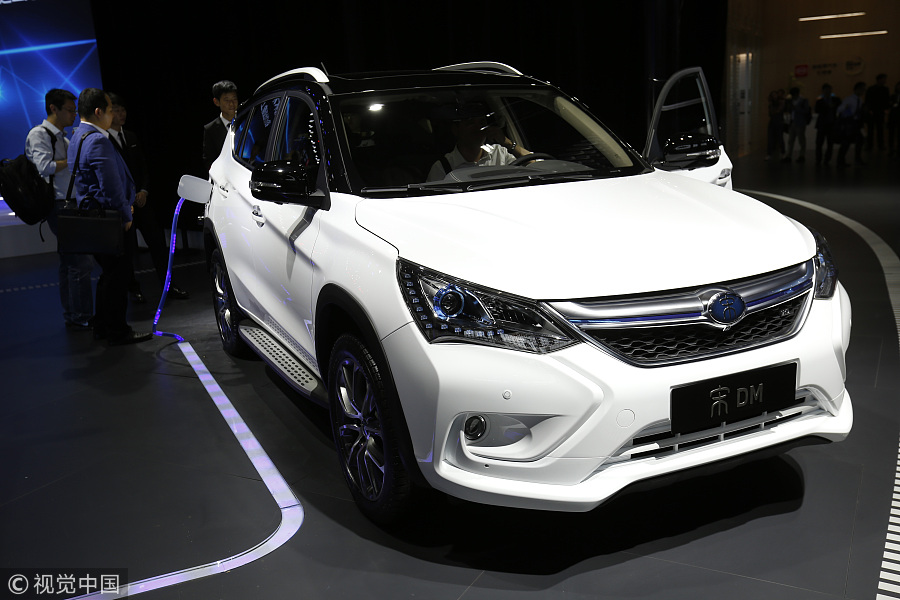 A Chinese manufacturer has become a supplier of electric vehicles for Georgia after winning a statewide contract for public mass transit vehicles.
BYD Co Ltd, headquartered in Shenzhen, Guangdong, will also provide electric vehicles for the City of Atlanta, ranging from heavy-duty trucks and buses to taxis.
The company said its all-electric vehicles would help the state lower its greenhouse gas emissions by 20 percent by 2020 and 40 percent by 2030.
"BYD is excited to be working with customers in Georgia and we look forward to growing our presence in the state and improving the air quality for Georgians," said Bobby Hill, vice-president of North America, BYD Coach and Bus.
According to BYD, it will become a source for all of the state's government entities, including but not limited to state offices, colleges and universities, as well as local government, cities, townships and counties.
The state contract is also available to government entities outside of Georgia, the company said. Local governments and transit agencies could benefit from the convenience and competitive pricing of the pre-established contracts, BYD said.
A 2013-2015 market forecast by Prescient and Strategic Intelligence, a research company, reports that the demand for electric buses in the US has soared over the last decade, with many transit agencies turning to zero-emission vehicles due to rising concerns over air quality.
The number of electric buses at use in the US is expected to hit 1 million by 2025, according to the report.
With the rise in demand for electric buses, many Chinese manufacturers, led by BYD, are increasing their presence in the US market.
BYD holds the largest market share among all Chinese electric bus companies in the US, according to the report.
BYD's 40 clients in the US include the likes of Facebook, Stanford University, UCLA and Long Beach Transit.
BYD's success in the US is driven by the longer battery life, larger size and efficiency of its buses, the market research company said.
Contact the writer at teresaliu@chinadailyusa.com