China poised to enter Brazil's civil aviation market
Share - WeChat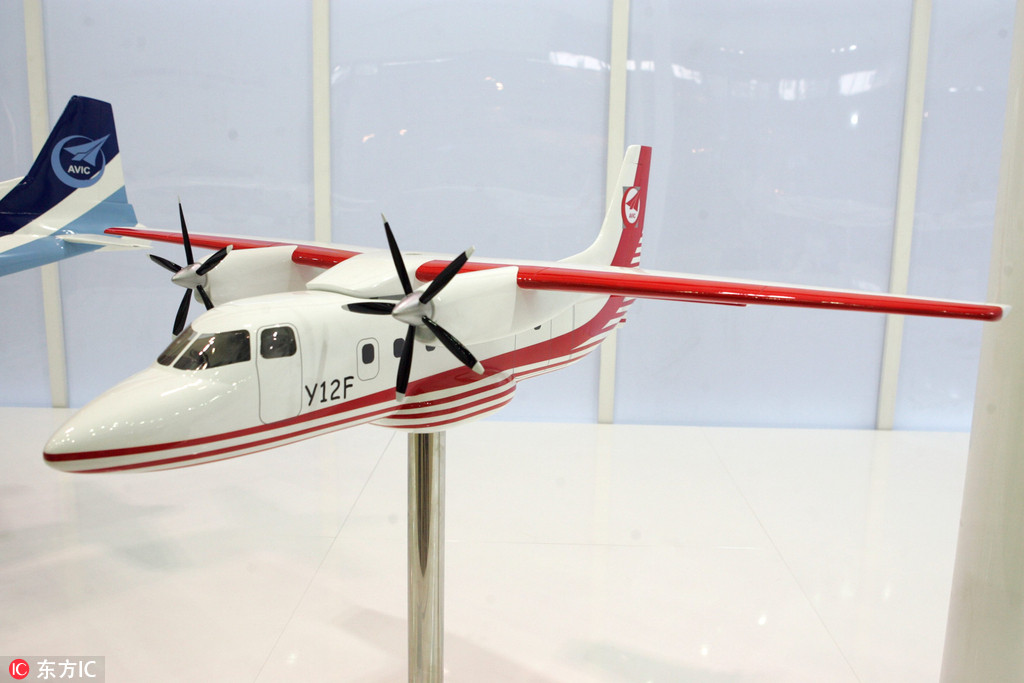 SAO PAULO - China is getting ready to make its twin-engine Harbin aircraft available in the Brazilian market and to manufacture the planes locally, a company executive said on Tuesday.
"We are commercializing the first Chinese plane, with an eye to opening a plant in (Brazil)," Jose Santos, a Brazilian representative of the Aviation Industry Corporation of China (AVIC), told Xinhua.
The move would bring the company's Y12, Y12F and Y12E model planes to Brazil for the first time, Santos said at Sao Paulo's LABACE 2018, Latin America's biggest annual business aviation trade fair and the second largest in the world.
This year marks the first time the fair is featuring an Asian aircraft manufacturer, with AVIC hoping to break into Brazil's growing regional aviation market with the Y12E turboprop.
"This is a low-cost, broad-capacity plane. It carries 18 passengers and it's coming to fill a demand that is not being fully met in the Brazilian aviation market -- (tne demand for) regional aviation," Santos said. "There is a lot of (air) connection between the larger cities, but not (the smaller ones) in the interior, especially in regions like the Amazon."
AVIC is also looking at the feasibility of opening a plant to supply the local market with the Y12E.
"It's a project that's under study," Santos said.
The three-day trade fair opened on Tuesday at a hangar at the Congonhas Airport with some 100 firms participating.
The event draws the world's leading aviation companies, such as Brazil's own Embraer, and is showcasing 47 types of aircraft ranging in prices from $2 million to $60 million.
Brazil has the world's second largest fleet of aircraft for general aviation, with 15,406 registered planes, from turboprops to helicopters.
This transportation segment has grown 0.3 percent compared to 2016, according to the Brazilian Association for General Aviation (ABAG), which organizes the fair.
According to Flavio Pires, CEO of ABAG, Russian and Chinese brands have joined the fair. "The entire world is eyeing the potential of the Brazilian market because of Brazil's size and reliance on general aviation, as commercial aviation only reaches 100 towns out of more than 5,500," Pires said.
Santos said China wants to position itself within the medical transportation niche, as well as air taxis, agribusiness and logistics.
AVIC's turboprop is the "most competitive" aircraft currently in Brazil, costing some $5 million, he said.