Icelandic utopia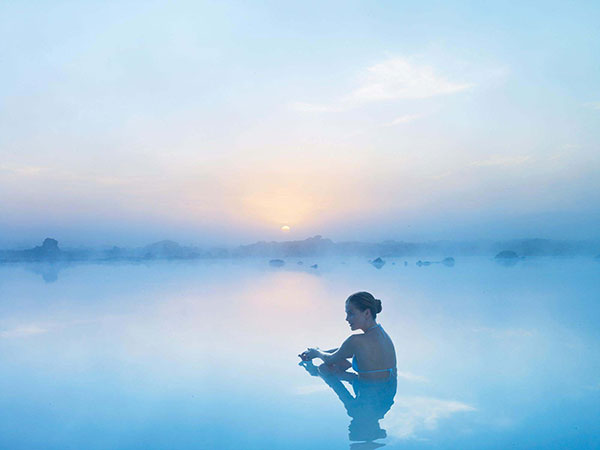 Stir mind, body and soul in the otherworldly landscape of Iceland's Blue Lagoon.
It's only a 20-minute drive from Keflavik Airport to the Blue Lagoon in Grindavik, southern Iceland, or 50 minutes from Reykjavik, the capital, but it's positively surreal. From the main highway that connects Keflavik and Reykjavik, simply turn at the sign marked "Blue Lagoon", Road Nr. 426, drive for about 10 kilometres, and presto, you'll arrive at the most sublime otherworldy-ness.
Grindavik was settled around the year 900CE, and many of the town's 3,000 inhabitants work in the fishing industry – processing and exporting salted cod is the town's mainstay – or commute the short distance to Reykjavik. But it's best-known for the Blue Lagoon, one of the most popular destinations for travellers in Iceland. The water, discovered by accident by geothermal engineers in the 1970s, is extremely rich in silica and sulphur, and has proven efficacious for those suffering from skin conditions such as psoriasis, to the extent that the Blue Lagoon now operates a research and development facility to help discover cures for other skin ailments.