Archway set to be new tourist magnet in NYC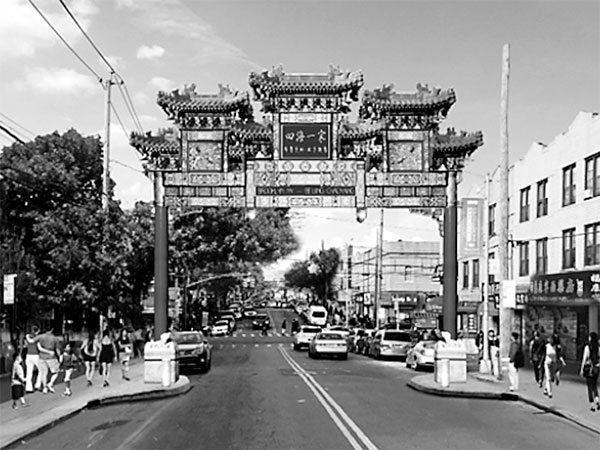 NEW YORK - A grand and distinctive Chinese-style archway to be installed in the fast-growing Chinatown of Brooklyn, New York City's largest borough, is set to become a new tourist magnet in the cultural capital of America.
The arch, 12 meters tall and 3.65 meters wide, will span the 60th and 61st streets along the 8th Avenue in Sunset Park of Brooklyn, an area which has grown into one of the biggest hubs of New York's vibrant Chinese-American community over the past decades.
A legacy of the Chinese community
"The project of the archway is so important for the Chinese community in many ways," said Brooklyn Borough President Eric Adams in a recent interview with Xinhua.
"It's sending a clear and loud message that it is continuing expansion of the strength of the power and the respect that the Chinese community has in this city," he said.
The archway, the first of its kind in New York City, is going to be not only a "permanent edifice" that represents "a legacy of the Chinese community not only in the city, but in America," Adams said.
The first Brooklyn Chinatown was originally established in the Sunset Park area. Now it has expanded into neighborhoods such as Bensonhurst, Bay Ridge and Sheepshead Bay, as evidenced by the growing number of Chinese-run fruit markets, restaurants, beauty and nail salons, small offices, and computer and consumer electronics dealers.
"That (Chinatown's expansion) is causing a great level of excitement and energy," Adams said. "A lot of small businesses are opening, many things have been done to encourage the continued expansion of the Chinese community in the borough."
The number of Chinese in Brooklyn is 210,801, second only to Queens among NYC's boroughs, overtaking Manhattan's Chinatown (110,756) as the main residence of Chinese in the city, according to Generating Economic Opportunity in New York City's Predominantly Chinese-American Neighborhoods, a report released by Airbnb in March this year.
The annual Lunar New Year Parade in Brooklyn, which began in 1988, has become one of the biggest and most anticipated events for people of diverse ethnic backgrounds in New York City.