Cool mountain retreat offers a respite for urban dwellers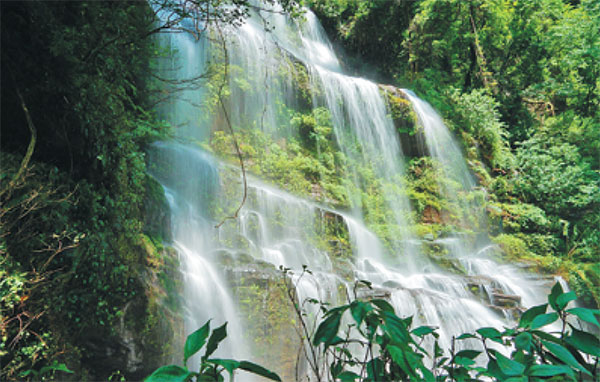 It's like you have entered an air-conditioned world when you set foot on Tiantai Mountain in Qionglai, west of Sichuan province's capital Chengdu.
About two-hour drive from Chengdu airport, the mountain resort offers serenity.
The forest closes in on us as we drive up the mountain road.
A waterfall cascades right next to a stone bridge and wets our faces as we cross the bridge.
I can't help but take a deep breath.
"The temperature averages 16 degrees all the year round," says Xiao Longmin, a local official.
The mountain covers an area of 192 square kilometers, and has facilities for tourists to play mahjong in the river.
"It's very relaxing to play the game while soaking your feet in running river water," says Xiao.