Ningxia, a region of fascinating physical, human and historic diversity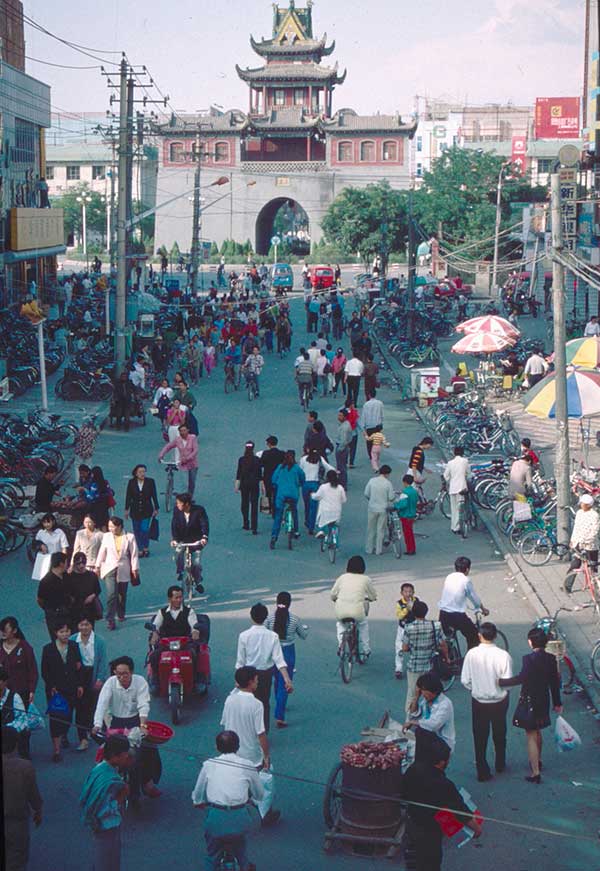 In 1997 a personal ambition was to travel overland from Beijing right across northwestern China. Part of that dream was to visit Ningxia, or more correctly Ningxia Hui autonomous region, reflecting its sizable Hui Muslim population.
In a previous article I had discussed the relationship between Ningxia and the Yellow River, how without the waters it would be desert. Ningxia is described as "lush southern-style fields north of the Great Wall". The river water facilitated intensive irrigation of surrounding plains since the Han Dynasty (206 BC to 220 AD).
Surrounded by deserts, the valley provided a relatively safe Silk Road corridor, at times using the river up to Baotou, in Inner Mongolia. Later it would carry the railway around the western part of the Yellow River's "Great Bend" through to Lanzhou in Gansu. It was from Baotou in 1997 that I traveled by train to Ningxia's capital city, Yinchuan. Its name translates as "Silvery River" due to deposits of salt left behind after periodic floods.
Most Viewed in 24 Hours
China stories