Ningxia and its close relationship with Yellow River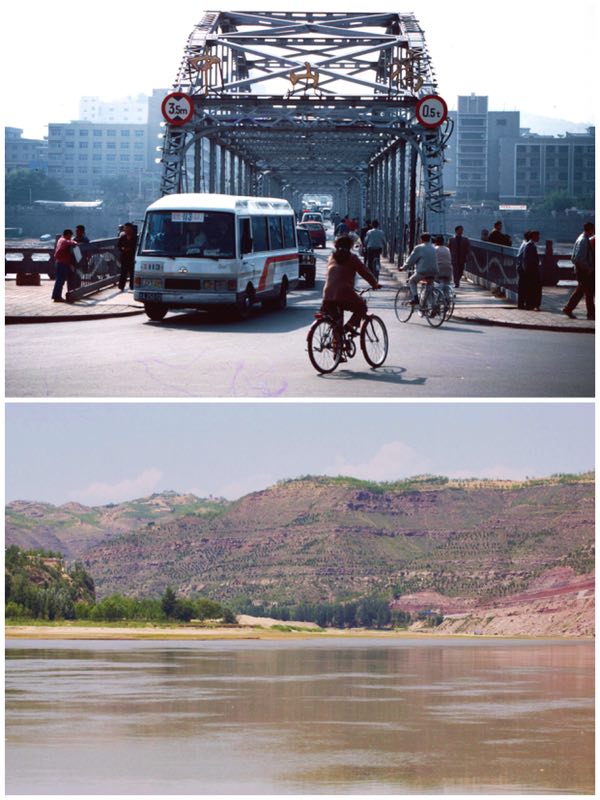 In 1987, on my first rail journey south through China as the train neared Zhengzhou, I was awakened by my fellow passengers pointing out the window. "Yellow River", they were exclaiming. It was a stunning early morning sunrise and I could see by their reaction how they held its waters in awe.
Throughout history it has been both a source and destroyer of life, known at times as 'China's Sorrow' due to the floods that could deliver havoc. It seemed incredible to think that the Yellow River (Huanghe) was first being "tamed to conserve its waters" as early as the Second Millennium BC. Rising high on the Qinghai-Tibet Plateau, for much of the first half of a 5,000 kilometer journey to the Bohai Gulf, it passes across lightly populated terrain of high altitude grasslands, deserts and the loess lands of the 'Yellow Earth". Indeed it also flows through nine provinces and autonomous regions.

The river has been symbolized in Chinese mythology as a dragon crossing the country's historic heartland, the cradle of civilization that nurtured several of the nation's great dynasties. For over 5,000 years people have settled by its banks, growing crops, fishing, producing pottery. Indeed my own travels in northwestern China have shown often the only areas where people could live were close to the river itself. Its often murky waters facilitated cultivation and in effect were the lifeblood of the people.
Most Viewed in 24 Hours
China stories