Chinese automaker releases electric sports car
Share - WeChat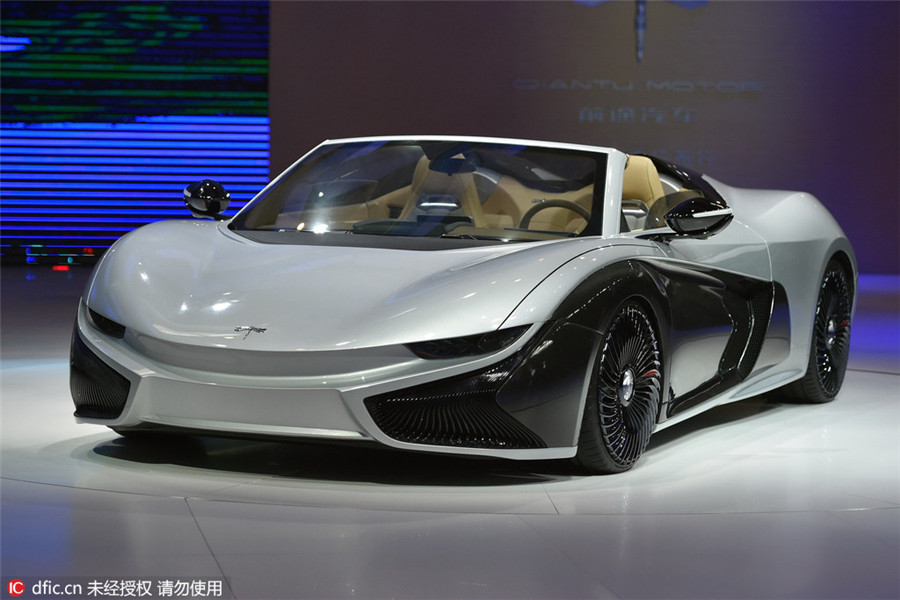 NANJING - Chinese New Energy Vehicle (NEV) startup Qiantu Motor has launched its electric sports car, the K50 on Thursday, with a selling price of 687,000 yuan ($100,519).
The K50 sports car is powered by two electric motors. It can go from 0 to 100 km/h in 4.6 seconds, with a driving speed up to 200 km/h, according to the company.
Qiantu Motor, established by car design company Beijing CH-Auto Technology Co in 2015, is located in the city of Suzhou, East China's Jiangsu province.
"We plan to produce 50,000 NEVs every year," said Lu Qun, CEO of the company.
China has seen an influx of NEV carmakers since it started subsidizing green cars in 2010. The government expects annual NEV output to hit 2 million in 2020.