Plucking more: Skinny eyebrows may come back soon
Share - WeChat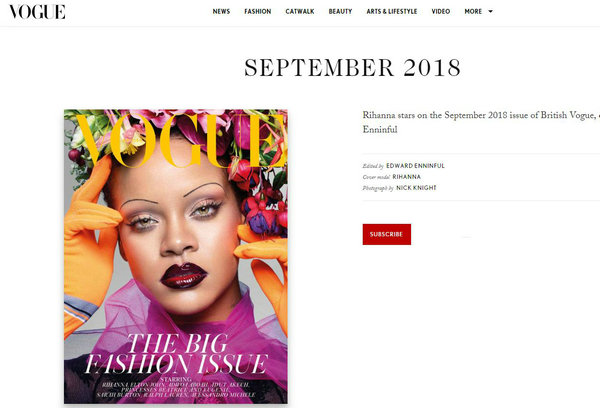 Though many are puzzled by the function of eyebrows and consider them useless, one thing is for sure, it is something on your face that can show the fashion trend.
As singer and designer Rihanna appears on the cover of Vogue UK with ultra-thin eyebrows, the style has sparked discussions about eyebrows.
Will skinny eyebrows, a 90s' trend, be back?
The overly highlighted wide eyebrows, a trend that took off in 2014, fell out of favor with Chinese women.
During its heyday, many young Chinese women made their eyebrows unnaturally wide and thick.
Most Popular