Fast forward button pressed on railroad technology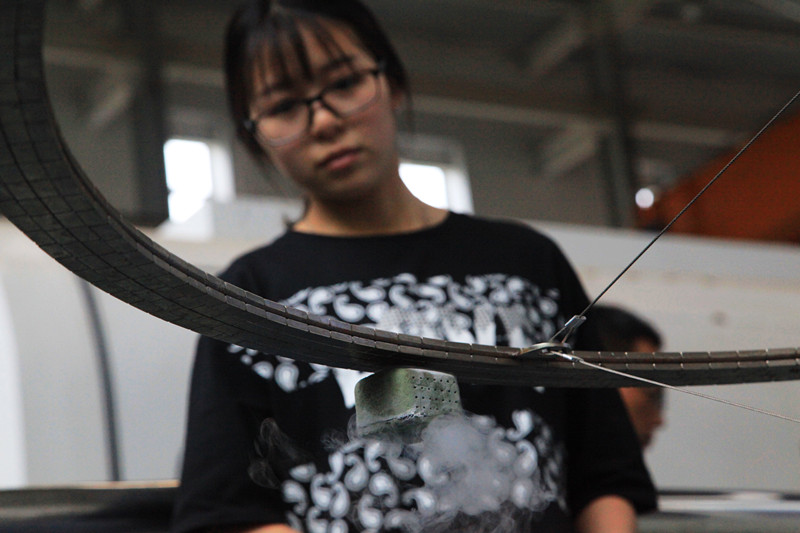 China is also looking to CRRC Qingdao Sifang Co, a wholly owned subsidiary of China Railway Rolling Stock Corp — the largest rolling stock manufacturer by asset value in the world — to develop the prototype for a high-speed maglev train that could run at speeds of 600 km/h by 2020.
If put into commercial service, the train could shorten the journey time between Beijing and Shanghai to just over two hours from four-and-a-half hours. The high-speed trains operating on this route run at speeds of up to 350 km/h.
The country is also working on high-speed trains that could reach speeds of 400 km/h for the Moscow to Kazan line in Russia. The proposed 770-km line, which is planned to be operational by 2020, would span seven regions with a total population of more than 25 million.
Ever-faster speeds are being demanded, and this is why China has joined the global race to build the superfast hyperloop system.
Experts have urged the country to put more resources into the research and development of high-speed maglev train technologies to further compete with established foreign rivals amid fierce competition for export orders.
Zhao Jian, a professor of rail transportation at Beijing Jiaotong University, said: "Even though German and Canadian train makers were previously trying to hold back China's market expansion in developing wheel technology-based high-speed trains, they have failed. Also, none of them is capable of competing with China in the field of high-speed maglev trains, judging by their research and development resources."
However, Zhao said Japan remains a strong rival in both bullet train operation and development and high-speed maglev train technologies. It plans to put its 500 km/h maglev trains into operation by 2027.
"In addition to developing the hyperloop system, China must make a breakthrough to develop maglev trains that can run at 600 km/h, to ensure it can hold a decent market share globally in the long term," Zhao said.
Japanese-made maglev trains can reach a maximum speed of 603 km/h, while those designed in Germany can travel at 505 km/h.
Contact the writer at ouyangshijia@chinadaily.com.cn
A Southwest Jiaotong University student displays a model of a high-temperature superconductor maglev.