Fast forward button pressed on railroad technology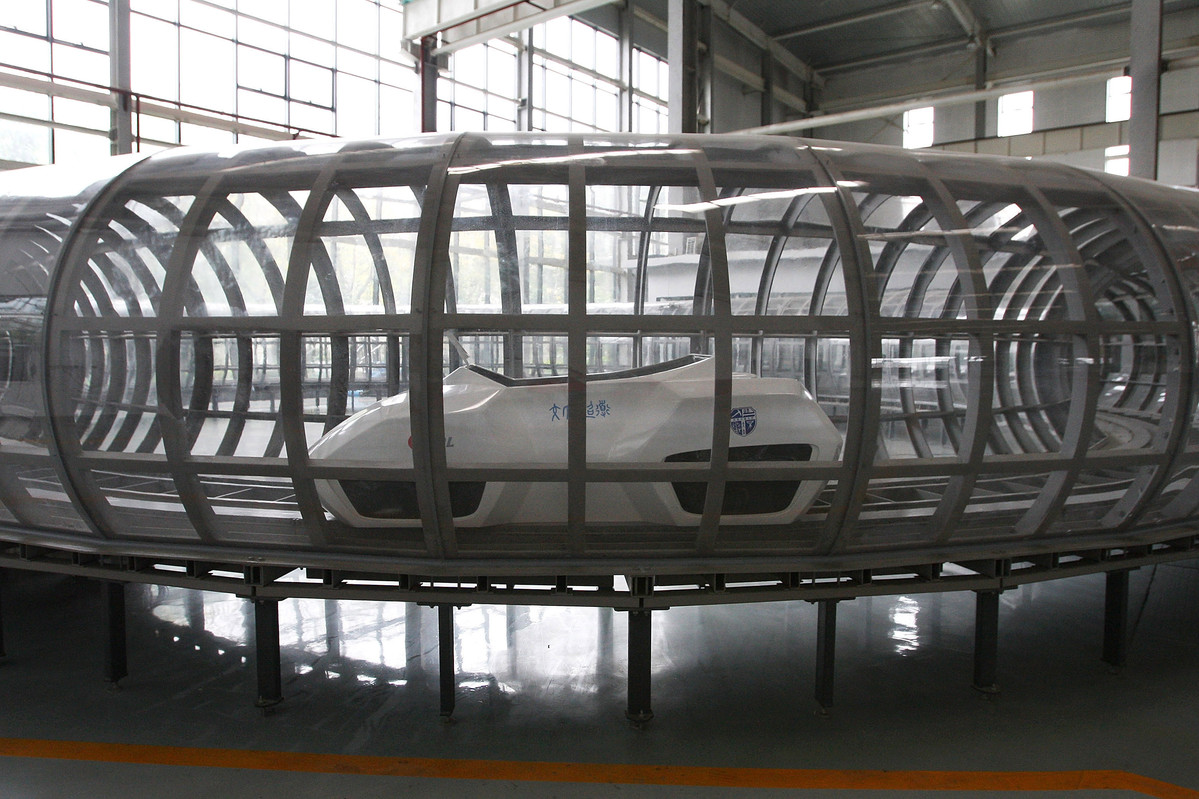 While this system remains a target for the future, Zhang and his team have made significant progress recently and may even break a world speed record this year.
The research team is building a test line for a high-temperature superconductor maglev train in Chengdu.
The train, which will operate in a vacuum tube, is expected to undergo engineering tests this year, with speeds reaching 400 km/h, a world record for its type.
Technologies for the hyperloop system can be used in many industries, such as aerospace, railway transportation, new materials, next-generation engines and nuclear power generation, as well as in the military, said Sun Fuquan, a researcher at the Chinese Academy of Science and Technology for Development.
Sun said it will not be easy for manufacturers worldwide to develop a transportation system with speeds of between 1,000 km/h and 1,500 km/h. They will need to team up with many companies and research and financial institutions from China and abroad. A large number of patents in related fields will be required.
"It will feature a transport system that reduces air resistance in a low-vacuum environment, has a supersonic shape, and reduces resistance via magnetic suspension," he said.
The current record is held by Hyperloop One, a company in the United States, which logged a speed of 387 km/h in December.
China is stepping up measures to make the hyperloop system a reality, enlisting a US startup to build the superfast vacuum tube transportation system in Tongren, a city in the southwestern province of Gui-zhou.