China's table tennis honor in young hands
Editor's note: This is the third instalment in China Daily's series of previews ahead of the Asian Games, which open on Aug 18 in Jakarta.
Nation trusts in youth at Asiad amid rising challenge from Japan, S. Korea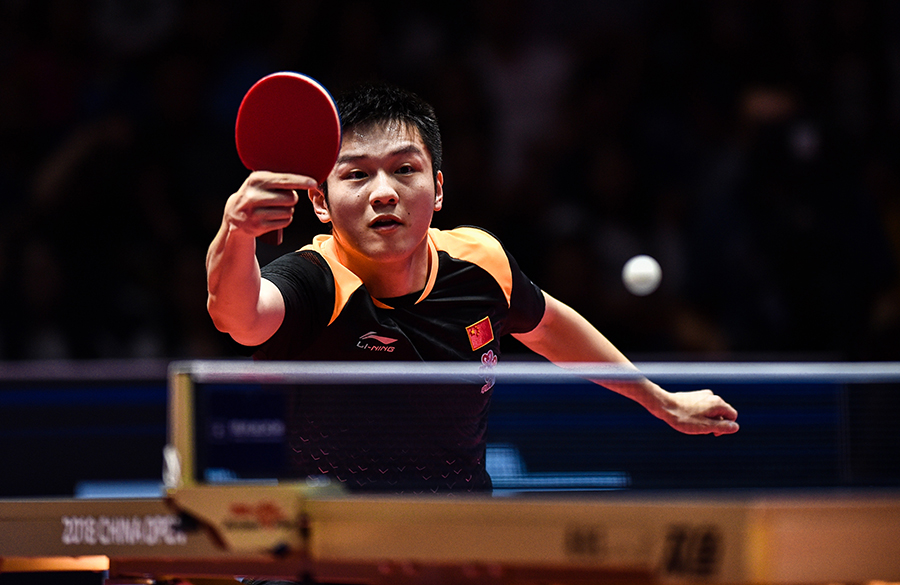 China's increasingly shaky status as the superpower of world table tennis will come under renewed scrutiny at the forthcoming Asian Games in Jakarta.
Since its debut at the Asiad in 1974, Chinese paddlers have cleaned up on the table, winning 61 golds and 121 medals in total. That dominance showed no signs of waning at the 2014 Games in South Korea, where China pocketed six out of a possible seven golds.
However, a new breed of players from Japan and South Korea have been on the rise in recent years, and, with a squad deliberately shorn of big-name veterans, the heat will be on in the Indonesian capital for Team China's young guns.
Multiple Olympic and world champions Ma Long, Xu Xin and Ding Ning were all conspicuously absent from the list when the Chinese squad was named on Monday.
Indeed, none of the ten-strong roster has played at an Olympics and only three have Asian Games experience.
The responsibility to lead China's charge, therefore, rests on young shoulders-specifically 21-year-old Fan Zhendong and 23-year-old women's star Zhu Yuling.
The Chinese Table Tennis Association said it based its selection primarily on performances in international tournaments since 2017 and hopes the young team can raise its game in the absence of the older stars.
"All of the five female players we have for the Asian Games are qualified enough and boast great skills," said women's head coach Li Sun.
"The Asiad is also a test for our young players to see if they can handle the pressure without the help of top players like Ding Ning.
"When a team has to face new challenges, players need to be more active and energetic. Under the pressure of tough circumstances, the team must boost its morale."