'Too hot' art exhibition focuses on global warming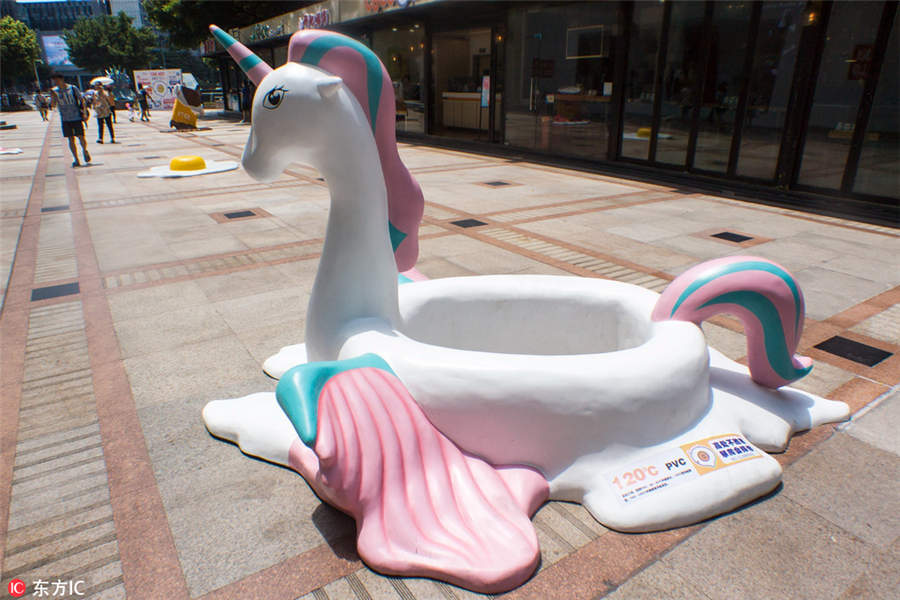 An art exhibition titled Too Hot is ongoing at VT101 in the Tianhe district of Guangzhou city, South China's Guangdong province, a place with continuous hot weather.
With installations of a melting arctic iceberg, ice cream, chocolate, eggs, a swimming ring, beverage can and even a toilet, the exhibition implores citizens to pay more attention to global warming.
Visitors can also leave messages beside the polar bear sculpture, to join efforts in "cooling the earth down". The exhibition will last eight months.