Australian wine exports surging
Share - WeChat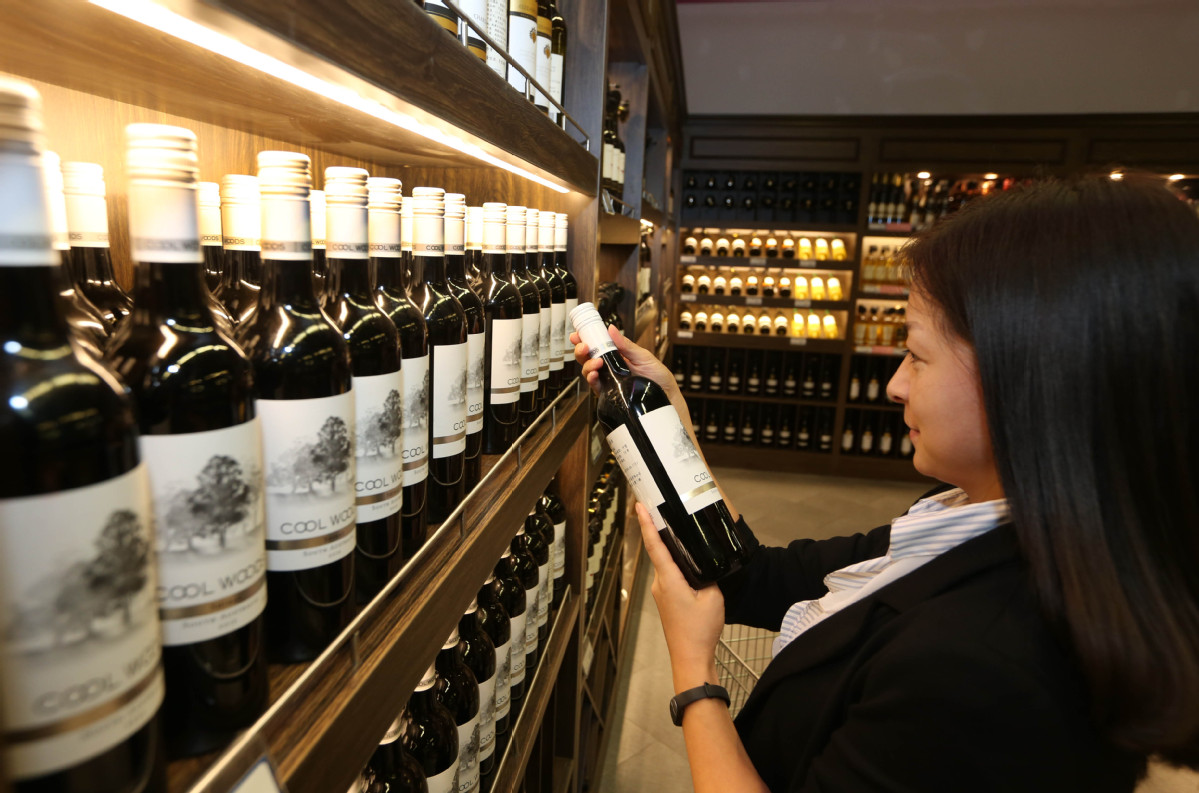 Australian wine exports have hit a record high with China remaining the most lucrative market, thanks to falling import tariffs and China's growing interest in wines from different regions.
In the 2017-18 financial year, the total value of Australian wine exports rose 20 percent to A$2.76 billion ($2.05 billion), while the total volume of wine exported rose 10 percent to 852 million liters, according to data from Wine Australia.
Exports to China were worth A$1.12 billion, or 40 percent of the total export value, a 55 percent increase from the previous year.
"Australia is a diverse country in terms of growing conditions. They have many different regions and they offer wines from introductory cheap wines to high-quality collectible wines. Besides, Australia's proximity to China allows wines to be transported to the Chinese market quicker and cheaper," said Ryan Christianson, owner of Xanthos Wines, a winery in Napa Valley, California, and an industry expert.
"French wines have traditionally dominated the Chinese market. In the past few years, we have seen a diversification of wine interests in China. Chinese consumers are looking for more styles, and wines of different regions and flavor profiles."
Last year, China imported 746 million liters of wine in total, growing 16.88 percent year-on-year, doubling the imported volume recorded in 2013. The total imported value last year was $2.79 billion, expanding 17.95 percent year-on-year, according to data from the General Administration of Customs of China.
In terms of both volume and value of imported wine in China, French wines top the list, followed by those from Australia, Chile, Spain and Italy. Australian wines in particular saw a remarkable growth of exports to China. Last year, China imported 105.78 million liters of Australian wines, jumping 33.27 percent yearon-year, customs data showed.
Under the China-Australia Free Trade Agreement signed in December 2015, tariffs on Australian wines imported to China will drop 2.8 percent on Jan 1 every year after the signing of the agreement. Originally, the rate was 14 percent. By 2019, China will levy zero tariffs on wines from Australia.
Christianson added that consumers of foreign wines in China include high-income and middle-income consumers from all over the country in major cities and second and third-tier cities.
"The biggest demographic worth paying attention to is millennials, especially young women. Australian wines are fruity, so they appeal to Chinese consumers as they match well with Chinese food, especially spicy food," he said.
"New World wines suit the Chinese pallet. Countries such as Australia, Chile, Argentina and the United States have all benefited from this trend."
Anne Rushton, Australia's assistant minister for agriculture, said the strong growth was indicative of a changing attitude within the industry.
"I think it is a recognition that at last the Australian wine industry has turned a corner, and they are focusing on the quality of our product," she said.
Despite the continuous strong growth in China, Wine Australia Chief Executive Andreas Clark said the industry could not afford to rely on one market.
"It is a great story, but like all these things, past success does not guarantee anything in the future. We need to continue to work hard to cultivate and nurture opportunities in China as well," Clark told the Australian Broadcasting Corporation.
In the next three years, China is expected to become the second-largest wine consumption market after the US, replacing the United Kingdom, according to projections from wine and spirits analytics firm IWSR.
Xinhua contributed to this story.