Pogba pushes for Barca move amid Jose rift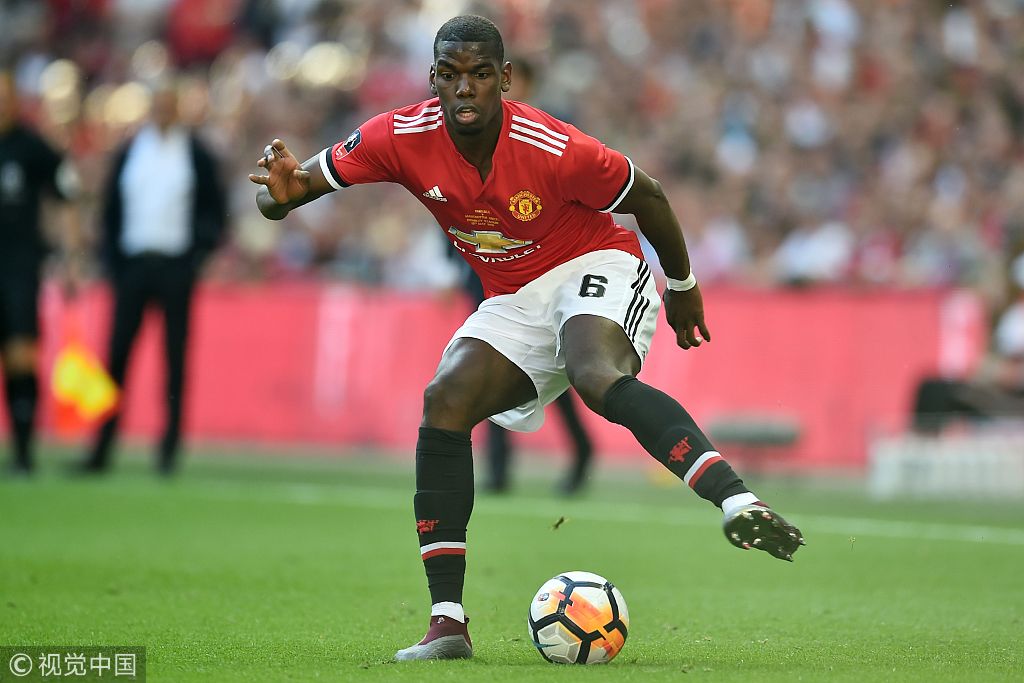 LONDON - France World Cup star Paul Pogba is determined to end his fractious relationship with Manchester United manager Jose Mourinho and move to Barcelona, according to British media reports on Wednesday.
The 25-year-old, who scored in the 4-2 World Cup final win over Croatia, has agreed to terms with Barcelona for a deal worth $115 million over five years, according to the Daily Mail.
The reported agreement would see him pick up around $447,000 a week, almost double what he earns at United.
The Sun claims the former Juventus star, who joined United for a then-world-record fee of $115 million in 2016, has demanded the Premier League side increases his wages from $232,000 to $490,000 a week so he is paid almost on a par with Chilean star Alexis Sanchez, otherwise he will leave.
United, though, appears reluctant to sell him, with the Daily Mail reporting the club has already rejected a bid by Barcelona of around $57 million plus Colombian central defender Yerry Mina and Portuguese midfielder Andre Gomes.
Mourinho has expressed his frustration over the club's transfer policy, and Pogba's departure would leave little time for executive vice-chairman Ed Woodward to find a suitable replacement with the transfer window due to close on Thursday.
United has denied a claim that Pogba sent a text message to Woodward demanding he be allowed to leave.
The Frenchman is keen to move to Barcelona - the Spanish transfer window does not shut till the end of the month - to play with Argentina superstar Lionel Messi, while his close friend and former Juventus teammate Arturo Vidal also recently joined the Catalan giant from Bayern Munich.
Essentially, though, Pogba's unhappiness stems from the deterioration in his relationship with Mourinho, who not only does he blame for his muted performances for United since his move, but for his measured praise of his performances for France at the World Cup.
"Paul was like the (France) team - he started average and ended top," Mourinho told beIN Sports in an interview conducted during United's unhappy tour of the United States last week.
Pogba is believed to have been more upset by what followed in the interview as Mourinho implied being in a closed environment over six weeks ensured he focused just on soccer and not on other distractions, such as commercial contracts.
Pogba's agent Mino Raiola, who was also instrumental in bringing Romelu Lukaku to United last summer, has refusing to comment on the Barca reports.
"I will never make declarations about Paul," said the Dutch-Italian agent, who is reported to have earned just over $51 million when Pogba moved to United.
"You have to speak to Manchester United about that," he added.
Former United star Rio Ferdinand told the Daily Mail that Mourinho needed to fit the team around Pogba's sublime talent.
"It's down to the manager to get the best out of him, setting the team up and setting Pogba up in the right way to achieve the best," said the former England defender.
"But Pogba needs to play his part in doing that.
"It's a case of the player and manager getting an understanding for each other and getting the best out of the player."
Agence France-Presse