A new galaxy of rising stars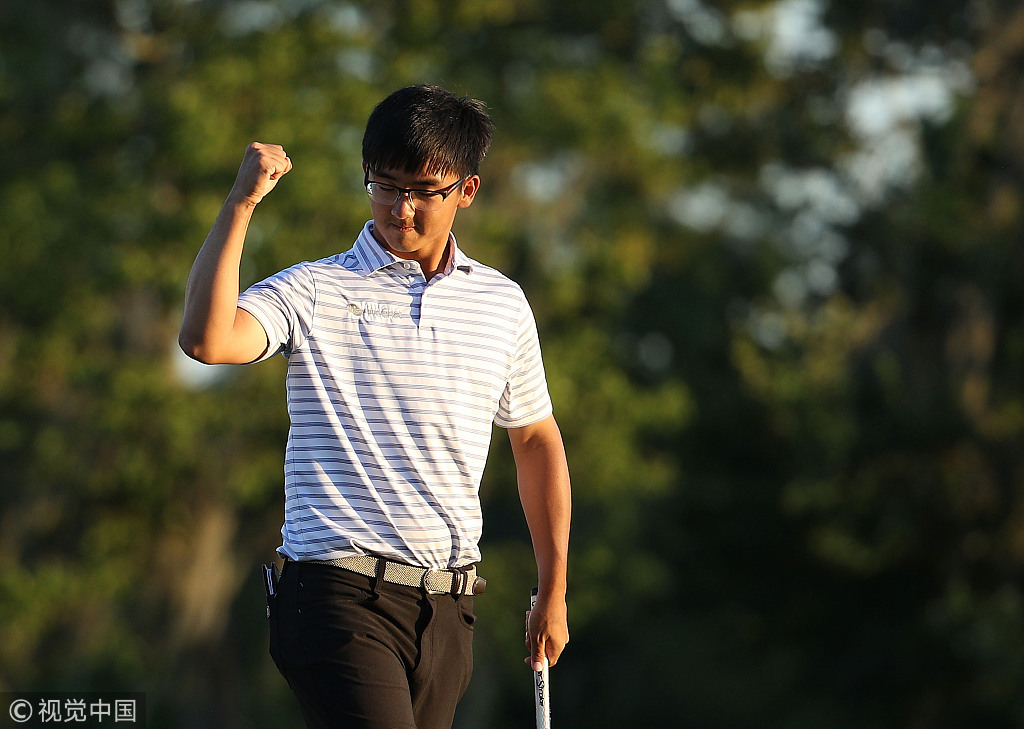 If all roads lead to Rome, an apt sporting analogy might be that all fairways meandering across the world of golf hopefully lead to the PGA Tour.
Representing the pinnacle of the pro game, the PGA Tour attracts the greatest golfers on the planet, with its current lineup featuring 88 international players from 27 nations.
Each man has undertaken a unique journey beginning from different starting points, but eventually reaching their ultimate destination.
For Asia, a growing legion of young and exciting players from China, Thailand, South Korea, Japan and India are now realizing their American dream, with big-hitting Thai Kiradech Aphibarnrat the latest name on everyone's lips.
Kiradech has garnered enough FedExCup points as a non-member to be on the brink of becoming the first Thai to earn a card for the 2018-19 PGA Tour season. The 28-year-old began his odyssey on the Asian Tour, where his success led him on to the European Tour.
He secured multiple victories on both circuits to get into the World Golf Championships, and two top-five finishes in the WGC-Mexico Championship and WGC-Dell Technologies Match Play earlier this year paved his way to the PGA Tour.
"I'm sure I'll feel right at home. There are many Thai restaurants around the US and I've also gotten used to American food like pizza and lamb chops.
"More importantly, the American courses suit my game and I'm confident I can settle down quickly. It's a dream come true," said Kiradech, ranked 32nd in the world.
The journey for China's 'Marty' Dou Zecheng began at home, with the PGA Tour Series-China, one of three development tours run by the PGA Tour, playing a pivotal role.
As a 6-year-old he learned the game in Canada, where he spent five years in Vancouver with his family. Dou started winning junior tournaments, including the World Junior 13-14 age group, represented China in the Asian Games and turned professional at the tender age of 17 after accepting an invitation to compete in the WGC-HSBC Champions in Shanghai.
With the PGA Tour Series-China prospering, the teen phenom swept all before him in 2016, winning four times to earn playing rights on the Web.com Tour.
Dou's career continued to trend upwards as he made history by winning the Digital Ally Open in Kansas City last July, becoming the first Chinese to win on the Web.com Tour.
He finished 16th on the money list to become the first golfer from China's mainland to earn a PGA Tour card.
"Since I was young, I've always wanted to be on the PGA Tour. It's been 12 years of practice and a lot of hard work. You have to give up a lot of your own things, your hobbies," said Dou, who is an avid e-sport gamer and a regular user of WeChat to keep in touch with family and friends in China.
Chinese Taipei's CT Pan, into his second season on the PGA Tour, also took the development tour route. Following a strong amateur career during which he was a four-time All-American at the University of Washington, Pan competed on the Mackenzie Tour PGA Tour Canada, where he won twice in 2015.
After gaining promotion to the Web.com Tour, the 26-year-old registered seven top-10s to finish 11th on the money list to secure his PGA Tour card. He enjoyed three top-10s in his rookie season last year and has eight top-25s to date in 2018.
From growing up in cities like Taipei and Vancouver and then competing in destinations such as Toronto, Muscat and Nairobi, the likes of Kiradech, Dou, Pan and a growing band of Asia's rising stars are showing there is more than just one way to get onto the PGA Tour.
The writer is senior director of communications for the PGA Tour and is based in TPC Kuala Lumpur, Malaysia. He can be reached at chuahcc@pgatourintl.com.my